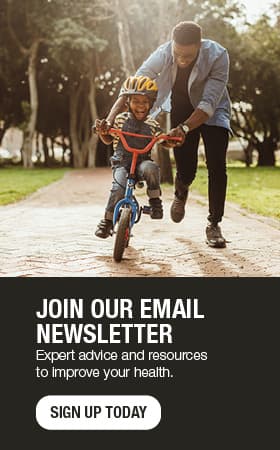 What does good health look like over a woman's lifetime
"At any age, a woman can improve her health by maintaining a healthy weight, getting regular exercise, eating a healthy diet and avoiding smoking," says Lynne Shuster, M.D., director of the Office of Women's Health at Mayo Clinic. "But there are health concerns that come up at different ages, too."
Read on for Dr. Shuster's expert tips on staying healthy through every decade of your life.
What is women's health?
"When we talk about women's health, we now go beyond so-called 'bikini medicine,' which only
concerns the breasts and reproductive organs," says Dr. Shuster.
Women's health encompasses:
Health issues unique to women, such as breast and ovarian cancer.
Health issues that occur more frequently in women, such as osteoporosis, autoimmune diseases
and certain conditions of chronic pain.
Health issues that may show up differently in women, such as heart disease and irritable bowel
syndrome.
Establishing healthy habits for life
You might be concerned about:
Sexual and reproductive health. If you're at risk for sexually transmitted diseases, your health care provider can provide testing and treatment, as well as help you plan for or prevent pregnancy.
But don't forget:
Screenings. "Women should start having Pap tests for cervical cancer starting at age 21," says Dr. Shuster. "And then repeat the test every three years."
Balancing career, family, relationships and self-care
You might be concerned about:
Stress. "Women are often working full time, raising children and just trying to do it all," says Dr. Shuster. "Consider how well you're taking care of yourself, including regular exercise, healthy eating and getting enough sleep. It will make a big difference in your health."
If chronic stress turns into depression or anxiety, see your provider to discuss ways to improve your mental health.
But don't forget:
A regular Pap test. "In this decade, you still need a Pap test every three to five years," says Dr. Shuster. "And it's good to get a blood pressure check at least every two years."
Managing changes
You might be concerned about:
Hormone changes. Fluctuating hormone levels may result in irregular periods and other symptoms. "These can include headaches, mood changes, hot flashes and sleep difficulty," says Dr. Shuster.
Talk with your provider about management options. "Some women are surprised to learn that healthy eating, regular exercise and getting enough sleep can make a huge difference with cyclic hormone changes," Dr. Shuster says. When those aren't enough, other treatments are available.
But don't forget:
Breast cancer awareness. Most women should start getting mammograms in their 40s, but even if you don't, pay attention to your breasts. If you notice a new lump or thickening, see your health care provider.
Time for prevention
You might be concerned about:
Maintaining good health. "A number of medical conditions occur more frequently after menopause, like high blood pressure, cholesterol problems, obesity, heart disease and some cancers," says Dr. Shuster. "Regular preventive health visits become even more important now."
But don't forget:
Hidden conditions. Every woman should get a colon cancer screening at age 50, usually by having a colonoscopy. Women at high risk for osteoporosis may benefit from getting a bone density scan in their 50s. Most women can wait until later. Since symptoms of menopause and thyroid problems can be similar, ask your provider whether you might need a thyroid hormone level check if you're experiencing unexplained weight gain, mood changes and fatigue.
Stay active and involved in your health care
You might be concerned about:
Managing medical conditions. Dr. Shuster recommends that women in their 60s and beyond work closely with their health care team to manage chronic health conditions and continue to get screenings for illnesses that become more common with age. "It's vital to have a close relationship with your health care team," she says.
But don't forget:
Staying active. "Being physically active is the most important factor for healthy, independent living as we age," says Dr. Shuster. Even if you haven't been active in the past, boosting your physical activity now can dramatically improve your health. A walking program and light resistance training — with resistance bands or weights — are great places to start.