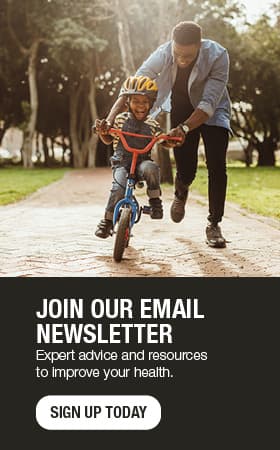 Try the 'Road to Resilience: Raising Healthy Kids' program
Topics in this Post
Would you like to build resiliency skills with the children in your life? This program, designed to help build skills in a number of areas, is appropriate for all children, especially for those who have experienced adverse childhood experiences (ACEs).
"Resilience is not something that children either have or don't have. Resilience is a skill that they develop as they grow," says Sara Carstens, director of Community Engagement and Wellness. "Developing resilience and building positive relationships can help buffer the effects of early stress, challenges or trauma."
Make a difference. Complete the program with your children, grandchildren, classroom, youth group or other children in your life. You choose the content that is the best fit for your group and complete the activities on the schedule that works best for you. Not only do children learn new skills, but also they can create new connections and bonds that can support them in the future.
What are ACEs?
The more ACEs an individual has experienced, the higher their risk climbs for lasting health impacts. Examples of ACEs include:
Experiencing parental divorce or separation
Having a family member who is incarcerated
Living with a family member who is addicted to alcohol or other substances
Living with a family member who is depressed or has other mental illnesses
Experiencing physical and emotional neglect
Experiencing physical, emotional and sexual abuse
Witnessing a mother being abused
Studies have shown some negative events in a child's life, known as adverse childhood experiences (ACEs), can have lasting effects on long-term health and well-being. Childhood trauma can lead to the adult onset of chronic diseases — such as heart disease and depression — drug abuse, violence and being a victim of violence. While ACEs are related to health and behaviors later in life, they are not a guarantee of anything. Adverse childhood experiences can be passed on from one generation to the next, but they don't have to be. Adults can provide a strong support system and work to strengthen a child's resilience. This can help children successfully cope with life's challenges and lessen the consequences of ACEs.
How the program works
This six-week virtual program will help you and the youth in your life combat the effects of ACEs. There is a variety of resources in linked pages on this site that you and your youth should review at your own pace. You can read content, watch videos or complete activities. There are eight categories, and you should complete at least three activities in each category or more if you wish.
Get started today
Visit the Road to Resilience: Raising Healthy Kids page to learn about the program, watch a video, and print a game board and conversation starter toolkit.
Topics in this Post