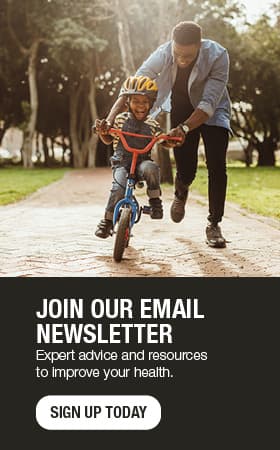 Second COVID-19 booster for those 50 and older, immunocompromised
The Centers for Disease Control and Prevention (CDC) has expanded eligibility for another mRNA booster (Pfizer or Moderna) to increase their protection against severe disease of COVID-19.
Boosters are safe and increase protection from COVID-19. A second booster is especially important for those who are immunosuppressed, those age 65 and older, and those 50 and older with underlying conditions. These are the groups most likely to benefit from the additional boosting.
Learn more about the second booster of COVID-19 vaccine in this Q&A:
Who can get a second booster dose of COVID-19 vaccine?
At this time, a second booster vaccine dose of an mRNA COVID-19 vaccine is available for these groups, provided it has been at least four months since their first booster:
Adults age 50 and older
Those age 12 and older who are moderately or severely immunocompromised
This includes those who are in active treatment for solid tumor and hematologic malignancies; have received a solid organ transplant and are taking immunosuppressive therapy; have received CAR-T-cell or hematopoietic stem cell transplant, within two years of transplantation or taking immunosuppression therapy; have moderate or severe primary immunodeficiencies, such as DiGeorge Syndrome; have advanced or untreated HIV infection; are being treated with high-dose corticosteroids, alkylating agents, antimetabolites, transplant-related immunosuppressive drugs, cancer chemotherapeutic agents classified as severely immunosuppressive, inflammation blockers, and other biologic agents that are immunosuppressive or immunomodulatory.
Those ages 18–49 who have previously received a primary and booster dose of the Johnson & Johnson vaccine
A second booster is especially important for those 65 and older and those who are immunocompromised, since they are the most likely to benefit from receiving an additional vaccine dose.
Is the second booster dose one or two shots?
The second booster dose of COVID-19 vaccine is a single dose — the same as the first booster dose vaccine.
If I qualify, do I have to wait a certain amount of time after I completed my last COVID-19 vaccination?
The CDC recommends waiting at least four months following the completion of the first booster vaccine. This includes patients who are immunocompromised.
Does the second booster dose of COVID-19 vaccine need to be from the same company as my original COVID-19 vaccine?
It is preferred that a second booster vaccine be the same brand as that used for the primary series and first booster. However, another mRNA vaccine may be substituted if the original is not available, so you can receive Moderna in place of Pfizer if it is not available, or vice versa.
I am immunocompromised and received the Johnson & Johnson COVID-19 vaccine. Can I get a second booster dose of an mRNA COVID-19 vaccine?
Yes. For anyone (immunocompromised or not) who previously received two doses of the Johnson & Johnson booster vaccine, a second booster using an mRNA vaccine is recommended at least four months after the first booster.
Patients eligible for second COVID-19 vaccine boosters at Mayo Clinic Health System locations have been identified and will be contacted through Patient Online Services to schedule an appointment. Patients can call their local primary care team to schedule a second COVID-19 booster vaccine dose.
Visit the Mayo Clinic COVID-19 Information Center for the latest information on COVID-19.
Information in this post was accurate at the time of its posting. Due to the fluid nature of the COVID-19 pandemic, scientific understanding, along with guidelines and recommendations, may have changed since the original publication date.