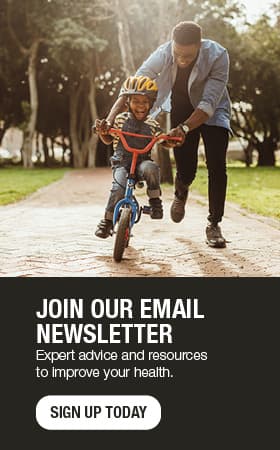 Reflecting on first year of COVID-19 care
The Centers for Disease Control and Prevention (CDC) confirmed the first case of COVID-19 in the U.S. in January 2020. In the months that followed, health care would significantly change to meet the needs of the COVID-19 pandemic.
Four Mayo Clinic experts were asked to reflect on the challenges, innovations and changes that occurred over the previous year.
Innovative treatments
One of the most remarkable aspects about COVID-19 is how quickly physicians and scientists were able to respond and develop effective management strategies for the disease. Robust modeling, effective treatments and vaccines are used to prevent infections and manage patients with COVID-19.
"Our progress has been remarkable," says Andrew Badley, M.D., an infectious diseases physician who chairs Mayo Clinic's COVID-19 Task Force. "In a short period of time, we have approved products. That has been a result of synergistic interactions between companies that develop the products, those who treat the patient, and, in the U.S., the federal government. These three entities worked together to develop therapeutic strategies."
Dr. Badley credits decades of sustained research funding for these advancements. "They have laid the groundwork for us to be able to do this. Basic science discovery has revolutionized our ability to take care of the pandemic."
Currently, there are three primary therapies used to treat COVID-19 in the U.S. One therapy being used is monoclonal antibodies. These laboratory-made proteins mimic the immune system's ability to fight off harmful antigens, and are designed to block the virus' attachment and entry into human cells.
"The No. 1 lesson learned is that antibodies are effective. This is not true for all viruses," says Dr. Badley. "The fact that antibody-mediated control works for COVID is remarkably lucky, and offers both therapeutic and preventive measures."
The traditional approach to vaccine development can take years or even decades. In response to the pandemic, many pharmaceutical companies invested significant resources into quickly developing a vaccine. The Food and Drug Administration has authorized two vaccines ― Pfizer/BioNTech and Moderna ― for emergency use, and COVID-19 vaccinations are occurring in phases across the nation.
Technological advances
The use of technology grew during the COVID-19 pandemic. The use of virtual technology to connect with friends and family increased. This also changed how patients interact with their health care providers and loved ones, if hospitalized.
Telemedicine and video appointments were in their infancy prior to the pandemic, explains Dacre Knight, M.D., a general internal medicine physician at Mayo Clinic. The pandemic provided the necessary push to launch the wide-scale adoption of virtual technology, including telemedicine and video appointments.
"Telemedicine is the primary method in our practice as we set up our virtual COVID clinic. It was a bit of a learning curve at first, as expected. I recall the surprise on patients' faces when they see their doctor on their screens in their living rooms," says Dr. Knight. "Some aspects of seeing a patient in person will be preserved, but I expect that telemedicine will take a larger role and (be an) important part of our practice in the future."
Another technological advancement during the pandemic is the advanced care at home program. This program delivers comprehensive, complex care to patients from the comfort of home through high-quality, virtual and in-person care and recovery services. Patients in the program are monitored virtually 24/7 by a physician-led care team from a command center using technology installed in patient homes to track vital signs, medications and infusions.
The program was in the planning phase at the start of the pandemic. It was launched at Mayo Clinic Health System in Eau Claire, Wisconsin, and Mayo Clinic in Florida during the summer of 2020. Then this program transitioned to free up hospital beds for patients with COVID-19. It allows stable patients with COVID-19 to receive COVID-19 treatment and care at home.
"Patients are happy to be home and to free up a bed for someone sicker than them," says Pam White, D.N.P., chief nursing officer, Northwest Wisconsin Region, Mayo Clinic Health System. "Advanced care at home is a huge, innovative program that will continue to grow."
During the pandemic, visitor restrictions were implemented to slow the spread of the virus, and protect patients and staff. Similar to video visits and telemedicine, this shift sped up the adoption of virtual communication technology in patient rooms. Staff members also made it a priority to communicate with loved ones multiple times daily.
"It's so important because it adds to the improved outcomes of our patients when their loved ones are connected and well-informed," says Dr. Knight. "We do all we can to keep them involved and engaged, using all the tools to facilitate that."
Pam agrees. "We heard from so many family members after their loved ones passed away or discharged, calling back or writing letters saying how much they appreciated how hard the staff worked to connect with them through the hospitalizations and how much they appreciated it," she says. "Those memories will stay fast in many people's minds."
Finally, Mayo Clinic used artificial intelligence to identify regions that would become COVID-19 hot spots and developed an interactive U.S. coronavirus map. This allowed health care teams to correctly predict where hot spots would be and mobilize resources to those hot spots to allow for early diagnosis and treatment.
Collaboration with public partners
Local public health departments are on the front lines of the pandemic. Throughout the past year, Mayo Clinic Health System physicians and leaders worked in tandem, and they continue to collaborate with their local partners to meet the needs of the community.
"We were able to add value to this COVID-19 fight in the community through that sharing," says Alyssa Chapital, M.D., Ph.D., a critical care physician and surgeon at Mayo Clinic. "We had to learn how to communicate better and to share so we could tackle health at a community level."
The pandemic also highlighted the importance of collaborative public-private partnerships.
"It's hard to overstate how important that is. Physicians, nurses and others who cared for patients with COVID gave real-time input in designing therapeutic strategies," says Dr. Badley."
Teamwork
The COVID-19 pandemic further strengthened Mayo Clinic's core value of teamwork. For decades, physicians and scientists have shared innovative research and education with colleagues across Mayo. The rate and flow of information was heightened during the pandemic.
"We shared. That's what we do at Mayo Clinic. We are a nationwide enterprise, and we are used to sharing educational endeavors and research," says Dr. Chapital. "We participated in clinical specialty councils together before, but we put that sharing on steroids during this pandemic and it worked out extremely well for us and our patients."
Pam highlights the importance of sharing information in staff training and preparation.
"We didn't get the initial surge of COVID patients in Eau Claire, so we could learn what was happening in other sites. Our colleagues in Arizona were one of the first to get an influx of patients, and we looked for ways to learn from and support them," she says. "Every day, we made changes in how we were going to manage based on decisions and the science of what we were learning. We spent a couple of months training our staff and preparing them for what it would or could look like."
Nurses from Eau Claire traveled to Arizona to help with the influx of patients. In return, staff from Arizona and Rochester, Minnesota, traveled to Eau Claire to help when patient numbers increased there.
Resiliency and flexibility are words frequently used when these leaders describe health care teams.
"I'm quite amazed by not only what the staff did to stay resilient, but also how they supported each other," says Pam. "As I asked them, they said, 'Of course, this is what we do as nurses.' I think from our whole health system perspective, we really supported each other through this tremendously."
"Burnout was such a large and important topic on health care already, and this was a further strain on this," says Dr. Knight. "Having the support from my co-workers and doing everything that I can to support them, as well ― and being willing to pivot and take the role, as needed ― this is what makes it a success for us in some ways."
Beyond physicians and nurses, there were others who were critical during the pandemic, including Respiratory Therapy, Environmental Services, Supply Chain, Laboratory, Pharmacy and other staff.
"Any kind of ability that people had, they repurposed for the greater good for COVID," says Dr. Badley. "An overwhelming number of employees did something for the efforts for COVID, and it was stunning."
For example, a researcher who studies electrical currents in the heart developed a way to electrically stimulate masks to decontaminate them for reuse. Also, a Mayo Clinic team synthesized a homegrown RNA extraction solution that was used in testing when there was a worldwide shortage.
Future outlook
As COVID-19 cases drop and COVID-19 vaccination rates increase across the nation, the most pressing need for hospitals is to address elective routine care that was delayed during the COVID-19 pandemic.
"We did a fairly good job addressing urgent and emergency issues during the surge," says Dr. Chapital. "However, we have a backlog of surgical procedures and interventions that we need to meet, along with the acute care that is needed."
In additional, health care providers will need to address the long-term effects of COVID-19, especially the mental health toll of the virus.
"One of the primary lessons that I have learned from this is the pandemic is not just the virus alone. It has so many other consequences in so many aspects of our lives," says Dr. Knight. "The mental health consequences are so profound. In many ways, it's more than just the virus itself, and we need to keep thinking about that as we go into the future."
Learn more about Mayo Clinic's COVID-19 vaccination plan.
---
Information in this post was accurate at the time of its posting. Due to the fluid nature of the COVID-19 pandemic, scientific understanding, along with guidelines and recommendations, may have changed since the original publication date.
Topics in this Post