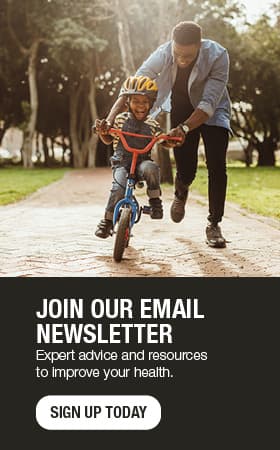 Q&A: How to wear a cloth face covering
To prevent the spread of COVID-19, the Centers for Disease Control and Prevention (CDC) now recommends that Americans wear wearing cloth face coverings in public settings where other social distancing measures are difficult to maintain. The CDC considers cloth face coverings an additional voluntary public health measure.
Learn more about cloth face coverings in this Q&A:
Q. How should a cloth face covering fit?
A. Cloth face coverings should fit snugly, but comfortably, against the sides of the face and be secured with ties or ear loops. They should include multiple layers of fabric, but allow breathing without restriction.
Q. Is a cloth face covering the same as a surgical or procedural mask, or N95 respirator?
A. No. The cloth face coverings recommended are not surgical or procedural masks, or N-95 respirators. Those are critical supplies that must continue to be reserved for health care workers and other first responders, as recommended by CDC guidance.
Q. Should cloth face coverings be washed or cleaned regularly? If so, how regularly should cloth face coverings be cleaned?
A. Yes, cloth face coverings should be routinely washed. Frequency of washing depends on how often the cloth face covering is used.
Q. How do I store my cloth face covering?
A. Do not place your clothe face covering in your pocket for later use. Carefully fold the cloth face covering so the contaminated outside is folded inward and against itself. Place it in a paper bag, and wash your hands.
Q. How do I safely clean a cloth face covering?
A. Wash a cloth face covering with regular laundry detergent in a washing machine. Washing by hand also is sufficient. The CDC has not recommended a specific water temperature for washing face coverings.
Q. How do I safely remove a used cloth face covering?
A. Hold the face covering by the ear loops or ties. Fold the cloth face covering so the contaminated outside is folded inward. Be careful to not touch your eyes, nose or mouth while removing the face covering. Then wash your hands thoroughly.
Q. When wearing a cloth face covering, what should I do when eating or drinking?
A. You should remove and store your cloth face covering to eat and drink. After removing the cloth face covering, you should clean your hands. Ensure social distancing while eating and drinking. To prevent self-contamination, do not pull down the cloth face covering or leave it on in any way while eating or drinking.
Q. Can I pull down my cloth face covering to talk to someone?
A. No. It is important to keep your cloth face covering appropriately in place over the nose and mouth to provide the intended protection. Try to avoid manipulating the cloth face covering as much as possible once it is on.
Q. What should I do if I accidentally touch my cloth face covering?
A. You should perform hand hygiene immediately after touching the cloth face covering.
Q. Should patients and visitors wear cloth face coverings?
A. Patients and visitors are required to wear homemade or cloth face coverings while on Mayo Clinic property. A limited amount of face masks may be available to patients and visitors.
View and print a flyer on how to wear and care for your cloth face mask.
Courtesy of CDC guidelines and Mayo Clinic