Posted By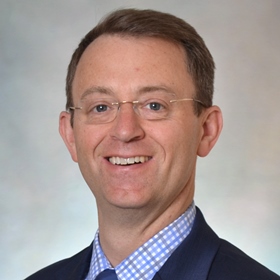 Chris Hower, M.D.
Bariatric Surgery (Weight-loss Surgery), Surgery, Vascular Medicine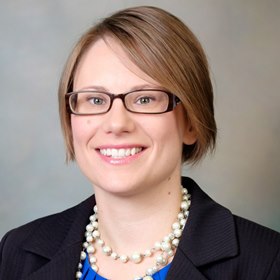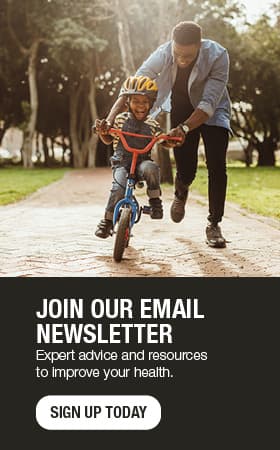 Q&A: Elective visits, screenings, procedures, surgeries
Due to the COVID-19 pandemic, some medical centers are deferring or delaying elective routine visits, screenings, procedures and surgeries. What does that mean for you and your family's health and upcoming care appointments? Let's start by answering some common questions.
What does "elective" mean?
Having a visit for a procedure or other issue labeled as elective and routine means that it is a service you could wait for a time to have done. One example would be getting a wart frozen or removed, since having it remain for a few weeks or a month might not be ideal; yet, in most cases, it would not cause harm to you or your health to wait to get it taken care of.
With regards to surgeries and procedures, they are divided into three main categories:
Elective routine cases can be scheduled at any time in the future based on a patient's and surgeon's preference. Delay would not cause any significant change in the medical condition. This is the majority of surgical cases and procedures that are performed.
Urgent cases are those that typically cannot be delayed more than a month. These usually involve patients that have cancers as well as other medical issues in which delay in treatment could result in significant lifestyle or medical condition changes.
Emergent cases need to be performed immediately as any delay may result in loss of life or limb.
I've heard my clinic appointment, screening or procedure could be postponed? Help me understand why this needs to be postponed when COVID-19 is affecting hospitalized patients?
COVID-19 is affecting patients we have in the hospital and it is affecting people in the community. Some of those affected include the health care workers who check people in for appointments or run the equipment for you to get your mammogram.
Because people in any role in health care can be affected by COVID-19, we want to make sure we have enough staff in every area to ensure a safe and high-quality experience for our patients.
Reducing the volume of clinic, surgery and radiology services will ensure that our system has enough staff in other areas to care for the patients whose current health situation needs more urgent care.
Are there certain elective routine visits, screenings and procedures that will continue?
Yes. There are some health concerns that you might think are routine yet would still be best cared for without delay. If you think the concern could get significantly worse or would have a negative effect on your health if you did not address it for a couple of months, then you should talk with your provider. For example, if you felt a new breast lump, you may be inclined not to worry about it for a few months. But if that lump ended up being cancerous, your provider will want to catch and start treating it earlier. If in doubt or you have questions, reach out to your provider so he or she can guide you about whether or not you should be seen sooner rather than later.
Well-child checks for children will continue. While these visits feel like they are routine, immunizations are so important at this crucial age for keeping our children and community healthy, so do not delay those appointments.
What can I do if I still have questions? Are there other options for my care that don't require a visit to the clinic?
Staff at Mayo Clinic Health System will reach out to you if your appointment can be rescheduled.
If you don't hear from us, you can count on being seen at your scheduled time, even if that scheduled visit is a video appointment.
Generally, a clinic visit that doesn't require a physical assessment or immunization can be done through a video appointment.
When you have questions about whether or not something new needs to be addressed sooner rather than later, reach out to your provider. Send a message to your provider through Patient Online Services, and explain your question or situation. Your provider will be your best guide to determine if your concern can be addressed through a virtual or in-person visit and how soon your provider advises that visit.
Express Care Online offers virtual care for common conditions. Log in to your Patient Online Services account through the Mayo Clinic Health System website or the Mayo Clinic App. Regular hours are 8 a.m. to 7 p.m., although you can access Express Care Online 24/7 year-round. If you submit your questionnaire during regular business hours, you'll receive an answer within one hour. If it's after business hours, you'll be contacted by 9 a.m. the next day.
Learn more about other options for care that don't require a visit to the clinic:
If you need emergency care, please do not hesitate to seek care. Mayo Clinic Health System facilities are as safe as possible with abundant safety precautions.
Chris Hower, M.D., is a surgeon in Surgery and Bariatric Surgery in Eau Claire, Wisconsin. Terri Nordin, M.D., sees patients in Family Medicine in Eau Claire, Wisconsin.