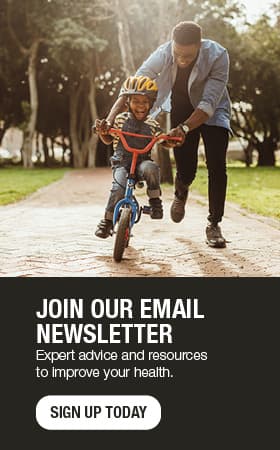 New CDC guidance for fully vaccinated adults: What does it mean?
On Thursday, May 13, the Centers for Disease Control and Prevention (CDC) announced updated COVID-19 guidance for masking for fully vaccinated people. For instance, fully vaccinated people no longer need to wear a protective mask indoors at a movie theater, shopping center or restaurant.
But this new guidance does not apply to health care settings.
Mayo Clinic asks that patients and visitors continue to wear masks and socially distance, even if they're fully vaccinated, to protect our vulnerable patient populations while at Mayo Clinic. Wearing a mask and maintaining social distance will protect our patients with weakened immune systems, including people who take immunosuppressive medications, who are at greater risk of contracting COVID-19.
"It's important for patients to know that this new guidance doesn't apply to health care settings," says Jack O'Horo, M.D., M.P.H., a Mayo Clinic infectious diseases expert. "We ask our patients and visitors to continue to wear masks and socially distance to protect our patients. Also, state and local government may continue to require masking, particularly in places with increasing cases and relatively low COVID-19 vaccination rates. For now, the best thing you can do is be aware of your local conditions, continue to wear masks in facilities that require them, and if you haven't already done so, look into your options for the vaccine."
Outside of health care settings, the CDC's guidance states that fully vaccinated people can take part in these activities indoors without a mask:
Visit a barber or hair salon.
Go to an uncrowded, indoor shopping center or museum.
Attend a small indoor gathering of fully vaccinated and unvaccinated people from multiple households.
Go to an indoor movie theater.
Eat at an indoor restaurant or bar.
Participate in a high-intensity exercise class indoors.
Wearing a well-fitted mask in crowded public settings and around those who are at high risk of severe COVID-19 remains an important step in reducing the spread of COVID-19.
Learn more about acceptable masks on Mayo Clinic campuses and vaccination updates in your community.
Information in this post was accurate at the time of its posting. Due to the fluid nature of the COVID-19 pandemic, scientific understanding, along with guidelines and recommendations, may have changed since the original publication date.