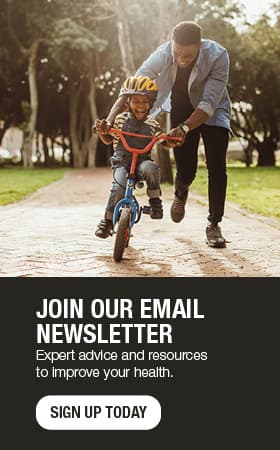 Mayo Clinic Children's Center
This year, Mayo Clinic celebrated the 20th anniversary of the Mayo Clinic Eugenio Litta Children's Hospital. However, Mayo Clinic's history in caring for children, both locally and across the region, began long before the creation of the children's hospital. In 1863, Dr. William Worrall Mayo moved to Rochester, Minnesota, and as a community physician provided care to both adults and children in the region. He and his two sons, Will and Charlie Mayo, authored many papers on the care of children with topics including esophageal strictures after the ingestion of lye, infantile spinal paralysis, fractures and tracheal foreign bodies.
Today, there are over 10 million children with complex health care needs in the U.S. Many of these patients live in communities with connections to Mayo's specialty group practice model of care. With tight integration across the region with pediatric and family medicine providers, Mayo Clinic Health System's patients are connected to over 200 pediatric specialists in 40 medical and surgical specialties that are part of the Mayo Clinic Children's Center. The Children's Center was formalized in 2011 to unify all the pediatric practices across Mayo Clinic. It now encompasses the Eugenio Litta Children's Hospital and over 70 integrated clinics where pediatric specialists collaborate around a condition with patients, family and primary care providers to deliver the best care to patients.
"The Mayo Clinic Children's Center offers care to all pediatric patients throughout Mayo Clinic Health System, and it especially benefits complex patients with multiple medical needs," says Randall Flick, M.D., director, Mayo Clinic Children's Center. "It's designed to be all-encompassing, and enhances collaboration and coordination across departments to provide the highest quality, comprehensive pediatric care."
Bringing specialized care to patients with multiple medical needs
PATIENT 1: A pregnant woman has a complicated delivery near home. Because of concern about the infant, the local delivery team connects with a specialty trained neonatologist from Mayo Clinic Children's Center Neonatal Intensive Care Unit (NICU) by video to assist with resuscitation in real time. The baby and mom are able to stay in their hometown although they are reassured that the neonatal flight team can be activated to safely transport the baby to the NICU if needed.
PATIENT 2: Another woman carries a baby with a known congenital heart abnormality, and she unexpectedly delivers emergently at Mayo Clinic Hospital – Rochester Methodist Campus in the care of the Maternal Fetal Medicine specialty doctors. A team of pediatric cardiothoracic and otolaryngology surgeons are assembled within a half hour to perform a life-saving surgery on that baby. After recovery, mom and baby return to their hometown for follow up under the guidance of their pediatrician and in coordination with a Mayo Clinic Children's Center specialty clinic consisting of numerous subspecialists.
PATIENT 3: A pediatric nurse practitioner in a child's hometown needs assistance from a pediatric specialist about managing a new diagnosis. Instead of sending the child all the way to Rochester, the provider requests an "eConsult" (a consultation based on medical record review) from a Mayo Clinic Children's Center specialist. The child is able to get the needed therapy in their hometown. In some cases, the pediatric specialist has scheduled outreach clinic days in the local community and can see the child in follow-up.
PATIENT 4: The local Family Medicine physician orders blood work for an ill child. When that blood work comes back abnormal, a call is made and the child is referred to Mayo Clinic Children's Center. Within two days, a diagnosis of cancer is confirmed, and the child starts treatment. Though the child will require specialty follow up, this will occur in partnership with the local physician.