Posted By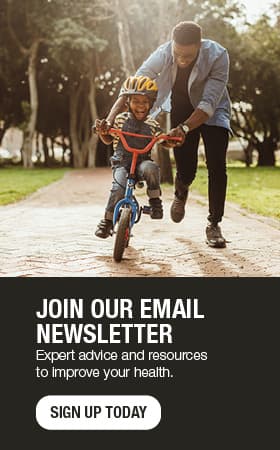 Managing substance abuse disorders during the COVID-19 pandemic
The COVID-19 pandemic has interrupted our daily routines and caused many people to feel uncertain, stressed or isolated. While this is a difficult time for many, it can be especially challenging for those with underlying substance use disorder.
Immune system response
Most substances affect a person's immune system and can decrease the body's natural ability to defend against pathogens. COVID-19 is a respiratory illness and primarily attacks the lungs. Smoking tobacco, marijuana or meth increases lung inflammation and increases a person's risk for serious COVID-19 complications.
People who smoke or have a substance use disorder are advised to contact their health care provider right away if they develop new respiratory symptoms, including, fever, cough, runny nose, sore throat, difficulty breathing and blue lips or face.
Stress response
Our bodies physically react in stressful situations. Our pupils dilate, heart races, blood pressure rises and muscles tense. Likewise, there is a chemical reaction in the brain that induces cravings during stress. A higher level of stress leads to higher intensity cravings.
Each person develops their own coping mechanisms for managing stressful situations. For some people, coping mechanisms can include exercise, food, or mediation or prayer. Research into cravings has shown that stress produces stronger and more frequent cravings. When a person has used substances, such as alcohol or drugs, in the past to manage stress they are more prone to fall back on those behaviors when faced with stress again.
Feelings of isolation
Many states have implemented stay-at-home orders during the pandemic. While these can be helpful for minimizing the spread of COVID-19, they can lead to feelings of isolation. Extended isolation is unhealthy for most people, but people with substance use disorders can struggle in isolation more than others.
Substance use disorder is an illness that is more difficult to manage when someone feels isolated. Alternatively, it is easier to manage when people are socially active, especially when they engage in spontaneous activities, such as meeting a friend for lunch. For now, COVID-19 has changed social interactions with others. Virtual options exist, and many find them quite helpful, but some find them off-putting, difficult to use or a poor substitute for face-to-face socializing.
When a person is in early recovery, they often need the support of a recovery community to maintain their recovery. Social distancing and other temporary changes related to COVID-19 may cause some people with a substance use disorder to struggle because of isolation and changes in how support is provided.
Changes in routine
Routines are comforting for many people and provide a rhythm or anchor to the day. They lower stress levels and encourage healthy habits. Structure and routines are helpful for people in recovery, especially early in the recovery process.
Changes in routine, such as those experienced as a result of the COVID-19 pandemic, put people at higher risk for cravings because the coping strategies they previously relied upon may not be available. People with substance use disorders likely will need to develop different strategies during this time to continue on their recovery journeys.
Here are examples of new coping strategies that could be implemented during recovery:
Establish a new at-home routine to give your day structure and purpose.
Exercise to reduce stress.
Spend time outside while still following social distancing guidelines.
Seek out activities that improve your mood and limit your cravings.
Schedule virtual meetings with friends and family members.
Practice mindfulness exercises, such as deep breathing, focused attention on thoughts and feelings, imagery or writing in a journal.
Use cognitive behavior strategies to reframe negative thought patterns and challenge negative behaviors.
If you are a friend or partner to someone with a substance use disorder, here are tips for helping that person during this time:
Virtually reach out and ask about recovery often.
Express support during this time.
Encourage behaviors that are healthy for recovery.
Ask about activities and feelings other than the person's recovery journey.
Help still is available
Before, during or after the COVID-19 pandemic, the best way to start sobriety is to enter a formal treatment plan. Treatment programs remain open, and have the resources and expertise to provide care safely.
There also are a variety of online peer support meetings. In the past, online options were limited, but virtual support groups have expanded to provide a variety of options. Many local support group meetings now are available virtually and have strong attendance with familiar peers.
If you or a loved one is struggling with a substance use disorder, do not hesitate to reach out for help during the COVID-19 pandemic.
Tyler Oesterle, M.D., M.P.H., is the medical director of Fountain Centers in Albert Lea, Minnesota.