Posted By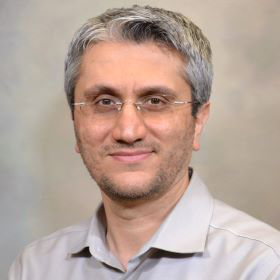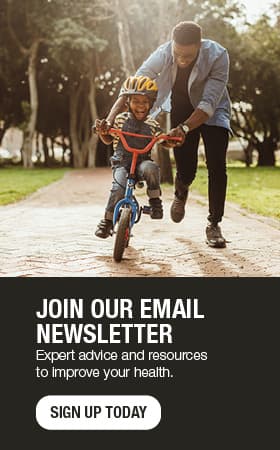 Managing anxiety: Making the COVID-19 transition
Have you ever noticed that sometimes your brain is on autopilot during the day? You start driving to work and when you arrive, you don't recall the details of the trip. Or maybe instead of heading to the grocery store on a weekend, you find yourself on the way to work.
The brain often creates shortcuts that allow us to process information, solve problems quickly and help accomplish everyday tasks without putting in too much effort. This is the mind on autopilot. These shortcuts are why having predictability and routine feel good — and why we may get anxious when our routines change.
It's normal to feel anxious sometimes. The role of anxiety is to let us know that something is going to happen, and we have to prepare for a change. While anxiety helps keep us safe and prepared, it can be overwhelming if it happens every day.
Anxiety over COVID-19 changes
During the pandemic, we were faced every day with the unbelievable toll it was taking on our own lives and those of our friends and families, our communities, country and the world. Were we doing enough to protect ourselves? How many more people would be lost? These questions and the restrictions to control the virus ramped up our anxiety even more.
COVID-19 also upended all our routines and everything from going to work, school, church or even the grocery store became unpredictable. We had no idea how long such unpredictability and change were going to last. It was hard to grasp that the autopilot mode of handling things was going to be deactivated for an unknown length of time, and that led to anxiety.
We also became anxious because the pandemic interrupted the goals we set for ourselves. We were forced to live in the moment, making it difficult to focus on those long-term goals and making us anxious that we might not achieve them.
Here's one way to look at how we react to change and how that can make us more — or less — anxious:
If you got a flat tire while driving to work, would you sit in your car all day and get angry because you got a flat? Fixating on the flat tire doesn't help you get to work on time or repair your car. But once you acknowledge that you have a flat, you can move forward. That's when you come up with ideas to solve the problem — contact your employer that you'll be late, try to change the tire, reach out to a friend for a ride, call a roadside repair service — and make it to work that day.
Before the pandemic, if you were told you'd have to work from home, your reaction might have been: "I can't do that. I've never done it before. It will never work." But when working from home became a reality, you creatively adjusted, maybe by designating a place to work and making a new routine for your days.
In both these examples, you adjusted by first acknowledging the change and accepting it. You then sought solutions to help you cope.
Accepting or acknowledging that a problem exists doesn't mean liking it. But acknowledging it lets us move forward and think of ways to manage rather than fixate on the problem. Once we accept the problem, we can move on ― and be less anxious about the situation.
Anxiety over transitioning from COVID-19
Now with more people getting vaccinated for COVID-19 and restrictions being modified, we need to change again, which could be making some of us anxious again on many levels, such as:
We were comfortable with the new COVID-19 routines.
The pandemic isn't over yet, and we still want to stay safe.
We're not sure how work or school will be conducted: remotely, hybrid or in person.
In some ways, we liked how our lives changed, whether it was spending more time with our children, learning a new skill, starting a regular exercise program or just having more flexibility. With remote schooling, kids might have gained access to education courses previously unavailable closer to home. We could see our health care provider without going into the office. And we don't want to lose these positive changes.
Even if we're ready to transition to a more normal life, things may change, and we may be forced to live our life day by day again. This already is happening in some areas with the COVID-19 delta variant, and mask and vaccination policies are being discussed in some institutions, situations and states. This can be anxiety-provoking and overwhelming, especially if we were ready to transition to a life after the pandemic.
While we really want our autopilot to take over again and help us reach our end goals, we still need to be mindful and pay attention to the challenges or changes we face each day. By identifying challenges, we can move to the next step — acknowledging and thinking about how we cope with them.
Making a new start
Where do we go from here? Start by identifying ― but not fixating ― on the problem, acknowledging and accepting it, and finding solutions. No situation is completely black-or-white. We'll find a place we can accept, probably somewhere in the middle.
That means turning our thoughts from the negative — "This won't work. I can't do it." — to the positive and what we can gain from the change. For example:
If you're anxious about commuting to work again, instead of dreading it, you can accept it and use that time to listen to a podcast or audiobook.
Perhaps you can keep those regular Zoom dates with far-flung family members, not because you can't visit them, but because you loved the more frequent connections. Hold onto something that's become important to you and let something else fall away.
If you miss going to the movie theater but are also anxious, maybe you can ask a friend and choose a time of day when the theater will be less crowded. Then treat yourself to the experience and go.
The key to managing our anxiety as we make this transition is to take it gradually, be present, start small and challenge ourselves a little each day. First and foremost, we need to accept ourselves and where we're at.
Another way to manage anxiety is to examine the evidence and validity of our automatic thoughts. It's healthy to evaluate our thoughts and check how reasonable they are, rather than going to the extreme. If we have concerns about being vaccinated for COVID-19, the new variants or how to remain safe, it would be good to talk to someone who is an expert in those fields and not make assumptions. It's always a great idea to seek help from a mental health care provider if you're having difficulty coping with anxiety.
We didn't think we could adjust to the restrictions of the pandemic, but we did it with preserving resilience. We acknowledged the situation, accepted it and found solutions that made us and our families feel safe and protected. We need to remember our collective strength and courage, continue to live in the moment, identify challenges, acknowledge them and look for opportunities as we cope with those challenges.
Yaser Dorri, Ph.D., L.P., is a licensed psychologist in Psychiatry & Psychology in Austin, Minnesota.