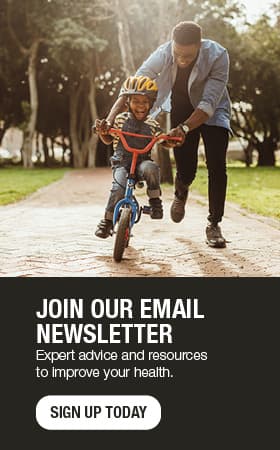 Keeping your holidays safe during the COVID-19 pandemic
Thanksgiving and other holidays are about spending time with loved ones. As the U.S. continues to see record numbers of COVID-19 cases, you may be wondering what steps you should take this holiday season to protect yourself and your family, but still have a sense of normalcy and enjoy the season with your loved ones.
"Traditionally, the holiday season is a time of gathering together and celebration. This year will be different because of COVID-19, but there are some things you can do to lower your risk while you celebrate," says Jill Christensen, a Family Medicine nurse practitioner at Mayo Clinic Health System in Waterville, Minnesota.
Communicate expectations
Before the event, talk with your immediate family about the precautions and expectations for gatherings to ensure everyone's safety. If extended family or friends will be included at in-person celebrations, have an honest conversation to understand potential exposure that others may have and make mindful decisions to reduce risk. This may mean writing a simple text message or email.
"Ask family and friends to be especially diligent about masking, and avoid any unmasked contact with others in the 14 days before getting together with loved ones," says Jill. "Then create a plan for how to isolate and test a person who is experiencing new symptoms of COVID-19 in the event this occurs during the gathering or travel."
Host small, outdoor or virtual events
To keep you and your family safe, consider limiting in-person holiday celebrations to those living in your immediate household. If you gather with family from other households, instead of eating closely together around the Thanksgiving table, as you normally would, spread out. You could eat in multiple rooms beyond the dining room, such as a den, living room or kitchen.
"Consider holding celebrations outdoors if possible," says Jill. "Be creative. Consider a hike or family walk as the main event with everyone masked. If a meal is involved, have one person plate the food, and have guests find a comfortable spot where they can remain safely distanced while unmasked."
As an alternative to in-person gatherings, connect with friends and family by phone or using online video conferencing technology. Plug your mobile device into your TV or put your computer at the end of the table to "share across the miles." Order dessert for yourself and long-distance loved ones, and savor each bite together.
Follow recommended precautions, even with family
"You may have a false sense of security, or it may feel awkward to practice safety measures around family members," says Christensen. "However, during in-person gatherings, even with family members, it is important to remain vigilant."
You can reduce your risk and keep others safe by:
Wearing a face mask properly.
Maintaining social distancing.
Getting a flu vaccination.
Washing your hands frequently.
Cleaning and disinfecting surfaces.
Staying home if you are not feeling well.
It is critically important to protect the elderly and those with underlying health conditions. People who are at increased risk for illness should avoid in-person gatherings.
Evaluate travel options
If you travel, avoid crowded transportation hubs such as in airports. Be cautious, especially in the 14 days prior to getting together with loved ones.
Stay updated by using the Mayo Clinic COVID-19 tracking map to better understand where the travel hot spots are and what that might mean for your holiday plans. See these tips on leaving home to travel, visiting restaurants and more.
Testing of college students
Recently, colleges across the nation have seen a significant surge of COVID-19 cases.
"Consider asking family members, in particular any college students in your life, to undergo voluntary polymerase chain reaction (PCR) testing before getting together," says Christensen. "Ideally, these tests should be performed at their colleges within the week of the day they plan to return home."
Precautions and safe behaviors still should be followed, but testing ensures a family member with a positive test would not unknowingly travel and participate in the gathering.
Learn more: