Posted By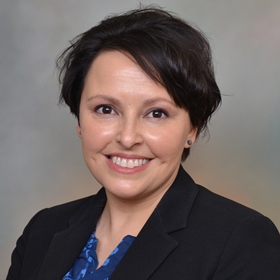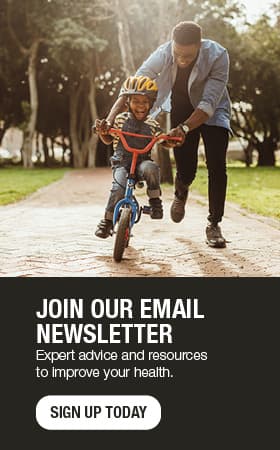 How the COVID-19 pandemic is affecting caregiving
"Take care."
How often have you shared this expression with another? The COVID-19 pandemic created unprecedented circumstances that affected everyone. Suddenly, the common expression to "take care" had a deeper meaning.
As the virus spread, expectations and conditions changed. Some resources were not available, and there was uncertainty. It's not unexpected that the COVID-19 pandemic also changed how we provided caregiving for our loved ones during this time.
While personal experiences varied, many caregivers took steps to take care and give care during the pandemic ― not only for themselves, but also for loved ones and community members. Caregivers were forced apart, sometimes alone, but they found ways to be together in new ways.
If you are not a caregiver, you probably know someone who is, as there are about 53 million family caregivers in the U.S. What a beautiful exchange: giving care to someone we love in his or her time of need. But how can the caregiver "take care" in these unprecedented times?
Caregiving spectrum
Caregiving is not a one-size-fits-all experience. In the best times, it can be challenging for family caregivers to take care of themselves when caring for a loved one. The type of care varies based on the medical, physical, social, emotional and psychological needs of the individual requiring care.
In addition, environmental dynamics and resources, such as access to medical, financial, community-based and additional support available to the caregiver, also shape the caregiving experience. This spectrum of care varies in response to the changing and evolving needs of the loved one and resources available.
So what occurs on the caregiving spectrum? The caregiving role can be a general support role for a loved one still living at home and mostly independent. It could involve coordinating support, such as meal delivery; medical supplies; or in-home care through organizations like the Department of Veterans Affairs or county resource programs. Caregiving also can be formal while serving as a power of attorney for medical or financial oversight and decision-making.
In some cases, the loved one lives in a nursing home or assisted living facility, and caregiving responsibilities involve coordinating and encouraging regular rotating visits from family members and loved ones, transport or meeting for medical appointments and outings, being the designee for medical or financial decisions, or just spending time with them at their meal times and family events.
In other situations, the loved one lives with the family member and requires help with daily living skills, such as transition from bed to chair, toileting, food preparation, feeding and hydrating, dressing, bathing, medication management, laundry, wound or device care, transportation, social time, errands or other activities.
Regardless of where the giving care lands on the spectrum, the caregiver consistently assesses, plans and responds to the needs of the loved one.
Changes due to the COVID-19 pandemic
Caregiving has changed in many ways due to the COVID-19 pandemic:
Disruption in support systems
The most impactful change to the caregiving role was the disruption of community-based and volunteer support and resource programs in and out of the home. Before the pandemic, options such as adult day care, memory cafes, activity classes during the day, meal delivery services, transportation, in-home respite, social work and nursing care, physical therapy, occupational therapy, nursing, or foot or wound care were available as support services to the caregiver and loved one. Suddenly, many of these programs and activities were temporarily shut down to slow the spread of COVID-19. For the first time, these support services were not a guaranteed or available, despite qualification, lack of alternatives or ability to pay.
Smaller circle of caregivers
In many families, all caregiving responsibility was downsized to a smaller circle of caregivers within that family. Often, one family member assumed all responsibilities to reduce the risk of exposure and spread of COVID-19. At the same time, caregiving needs increased while supportive resources or options available to the caregiver or the loved one were reduced. Increasing caregiver duties and responsibilities, and providing little to no support for those new responsibilities, leads to significant stress for the caregiver.
Transition to care in homes
During the pandemic, some families decided to relocate family members from residential assisted living and nursing home care facilities into their homes. Early in the pandemic, many nursing homes made the necessary decision to restrict visitors to reduce the spread of COVID-19 and protect residents. Some families decided to assume primary caregiver responsibility in their homes because they wanted to have their loved one surrounded by family during the pandemic and did not want to risk illness or not being able to see each other. This change in responsibility often occurred quickly with little to no formal transition support and without the customary support that was available for in-home caregivers.
Changes in family dynamics
COVID-19 created new family dynamics, as family members had different opinions and approaches to stopping the spread of the virus. Different opinions and approaches to caregiving within a family are not uncommon. However, this new dynamic was at the forefront. Many caregivers needed to manage public health recommendations, the loved one's wants and needs, family members' wants and needs, differing opinions about safe behaviors outside of the home, and COVID-19 quarantine recommendations on behalf of their loved one. A loved one's need for caregiving creates a new family dynamic and stressor, regardless if it occurred during a pandemic or not. In some cases, families respond to the stress of the illness, disability or aging phase of a loved one with increased teamwork and support. However, in other cases, the stress of the caregiver role causes uncertainty and challenges that may be beyond coping capabilities of the family. The uncertainty of and threat of COVID-19 illness added vulnerability and strain to a tense situation.
Here are a few key elements of positive caregiving support within a family:
Practice good communication.
Talk about needs or next steps at a family meeting or group text with responses and acknowledgement from all contributing family members. Record activities in a notebook, such as medications, food and drinks, toileting times, entertainment, supplies needed and concerns, so other family members can review and remain involved. Provide activity updates when family members take over or leave a support shift.
Share responsibilities.
Physical distance from loved ones requires additional planning, but distance should not be a barrier to being involved in supporting and participating in the caregiving experience in some way. Make arrangements with employers for time off when needed and participate. This benefits not only the primary caregiver, but also the loved one.
Organize and agree on scheduling.
Strive for organized, open, reliable, consistent and agreed upon scheduling for off and on care times for all contributing family members or friends, or volunteer services. Place a calendar in a visible location to outline roles on each date.
Encourage independence, where appropriate.
Caregiving is meant to be supportive and optimize daily living functioning within the loved one's ability. Empower the loved one to do what he or she can. Helping too much, too early can create more challenges.
Allocate time for self-care.
Getting enough rest and time for self-care is vital for caregivers to recharge and prevent becoming overwhelmed or burned out.
The COVID-19 pandemic reminded us more than ever that life and the caregiving experience are unpredictable. Doing the best you can with what you have available is a good way to give and take care.
To all caregivers, thank you for all you do and take care.
Sarah Cormell is a licensed clinical social worker in Psychiatry & Psychology in Menomonie, Wisconsin.