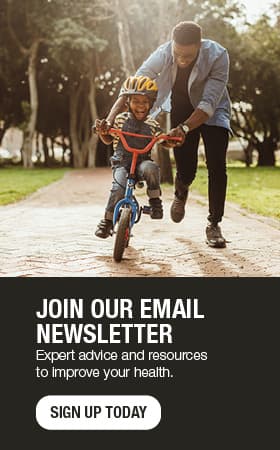 Helping La Crosse nonprofit connect kids to healthy food and nature
Mayo Clinic Health System — Franciscan Healthcare devotes significant resources to promoting healthy eating and lifestyles, with a particular focus on gardening. "Gardening is a win-win-win," says Timothy Johnson, M.D., the organization's CEO. "It yields fresh healthy foods, offers an opportunity for physical activity and, for many people, is a great stress reliever."
When Ann Seehafer and Kari Bersagel-Braley of La Crosse, Wis., were discouraged by the limited choices their children were given for healthy snacks and lunches at their schools, they met with principals, school district representatives and parent teacher organizations (PTOs) to discuss ways they could support efforts to improve students' eating habits. "The question we asked," says Seehafer, "was, 'How can we help to better-connect our children to healthy foods?'"
The answer they developed was GROW La Crosse, a nonprofit organization dedicated to connecting children to healthy food and nature. GROW La Crosse helps students create, maintain and sustain gardens at school. It also develops related programming, such as participatory cooking demonstrations using produce from the schools' gardens. "Research confirms that kids who grow their own foods are more interested in eating healthy foods," says Seehafer.
Mayo support
In 2013, when GROW La Crosse held its annual Fall Festival on the Farm to raise funds to support garden programming, Mayo Clinic Health System – Franciscan Healthcare in La Crosse was the event's premier sponsor. "We were intrigued by the potential to join forces and get more kids and families gardening," says Dr. Johnson. "We liked that they take a hands-on approach to getting kids gardening and eating the foods they have grown."
"We were excited to partner with Mayo, because they believe that prevention is the ultimate in health care," says Seehafer. "Part of our goal is to change health outcomes for the better and in advance." In 2015, Mayo Clinic Health System – Franciscan Healthcare will broaden its support by serving as corporate sponsor of GROW La Crosse.
Positive growth
Thanks to the GROW La Crosse organization's efforts, the State Road Elementary School PTO and the school district provided funds to help support raised-bed gardens and garden programming at that school. In 2013, GROW La Crosse collaborated with the State Road PTO, the local School of Technology & Arts II (SOTA) steering committee, and a Community Transformation Grant to ensure funding was available for both State Road and the Hamilton Early Learning Center SOTA school to provide garden programming through the spring and fall.
GROW La Crosse now supports more than 450 square feet of gardens within the La Crosse school district. It also offers student field trips and camps at Deep Roots Community Farm, a local organic farm that follows sustainable practices.