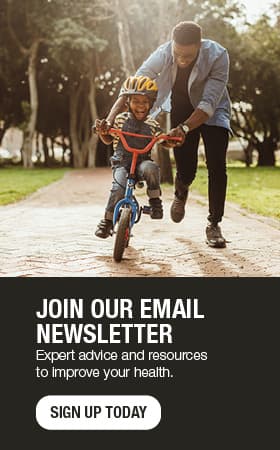 What to know about FDA limits on use of J&J COVID-19 vaccine
The Food and Drug Administration (FDA) has limited use of the Johnson & Johnson (J&J) COVID-19 vaccine for adults due to risks associated with blood clots.
"The FDA's decision to limit the use of the Johnson & Johnson vaccine for SARS-CoV2, the virus that causes COVID-19, was due to an FDA analysis that indicated an elevated but low risk for blood clots in some patients who received the vaccine," says Andrew Badley, M.D., an infectious diseases specialist at Mayo Clinic.
According to the FDA, 3.3 cases have been reported for every 1 million doses of the J&J vaccine. This means that the risk of this complication is low.
J&J's single dose COVID-19 vaccine was authorized for emergency use on Feb. 27, 2021. It's a viral vector vaccine, unlike the Moderna and Pfizer COVID-19 vaccines, which are messenger RNA vaccines.
For people with concerns about possible health risks, it's important to note that blood clots associated with the J&J vaccine have occurred in a two-week period after vaccination.
"If you received a J&J vaccine recently, then if you experience any unusual symptoms, such as shortness of breath, slurring speech, etc., you should seek a medical evaluation," says Dr. Badley.
If you received a J&J vaccine more than two weeks ago, doctors say there is no reason to worry. If you received an earlier J&J vaccination and are due for a booster, you should get your booster with a messenger RNA vaccine. Moderna and Pfizer are messenger RNA vaccines.
Getting vaccinated for COVID-19 remains an important tool against severe illness and death. Mayo Clinic has been performing, and continues to perform, research on the safety and efficacy of COVID-19 vaccines.
More than 577 million doses of COVID-19 vaccines have been administered, according to the Centers for Disease Control and Prevention.
Patients can get vaccinated at any Mayo Clinic Health System location.
Information in this post was accurate at the time of its posting. Due to the fluid nature of the COVID-19 pandemic, scientific understanding, along with guidelines and recommendations, may have changed since the original publication date.