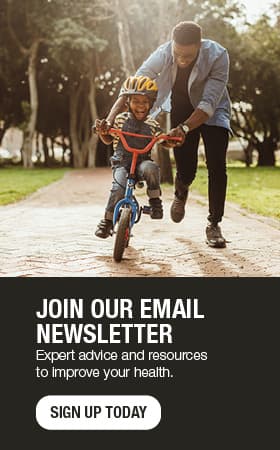 Mayo Clinic COVID-19 vaccination plans for children 5‒11
Topics in this Post
The Food and Drug Administration has now granted emergency use authorization of the Pfizer COVID-19 vaccine for children ages 5–11. Nationally, nearly 28 million children are now eligible to be protected by a COVID-19 vaccination.
In clinical trials, the Pfizer COVID-19 vaccine was at least 91% effective in children 5‒11. The COVID-19 vaccine for 5- to 11-year-olds is one-third of the adolescent/adult dose but it is administered the same way: in a two-dose series, three weeks apart.
Mayo Clinic joins the Centers for Disease Control and Prevention (CDC) Advisory Committee on Immunization Practices in strongly recommending children ages 5‒11 be vaccinated against COVID-19 infection.
Scheduling appointments
Kids eligible for the Pfizer COVID-19 vaccine at Mayo Clinic Health System have been identified and will be contacted through Patient Online Services, or by mail, and be invited to schedule an appointment.
Appointments can be made by calling one of the numbers below, using Patient Online Services or through the Mayo Clinic app to schedule whenever it is convenient.
To be vaccinated for COVID-19, all children under age 18 need to be accompanied by a parent or guardian. Parents or legal guardians also can call a location nearest them to schedule their children's appointments to be vaccinated against COVID-19
Preparing children for vaccination appointments
Parents and legal guardians can prepare for their children's vaccination by reviewing tips for what to do before, during and after the shot on the Centers for Disease Control and Prevention (CDC) website. They should talk to their children before the visit about what to expect and comfort their children during the appointment.
They should also prepare the children for possible side effects, which are normal signs that their body responding to the vaccine. Common side effects include pain, redness or swelling at the injection site, as well as fatigue, headache, muscle pain, chills, fever, or nausea. Mayo Clinic advises against providing pain relievers to children before they are vaccinated as these may blunt the children's response to the vaccine. If side effects develop, then pain relievers would be appropriate.
Children should eat a good meal or snack, and drink plenty of water before being vaccinated for COVID-19. Review additional information about COVID-19 vaccines, including the Pfizer vaccine.
What about COVID-19 vaccinations for others?
Mayo Clinic continues to recommend and offer Pfizer COVID-19 vaccine to children ages 12‒15 under FDA emergency use authorization and to older children and adults under the full FDA approval. Mayo Clinic also recommends for adults 18 years and older as alternatives the Johnson & Johnson (Janssen) and Moderna COVID-19 vaccines.
Debunked COVID-19 myths
Misinformation and myths continue to slow efforts to bring COVID-19 under control. Let's set the record straight on some of the circulating myths about children and the COVID-19 vaccine.
MYTH: Children do not get infected with SARS-CoV-2 virus that causes COVID-19.
Children of all ages have become ill from COVID-19, and thousands have been hospitalized with serious complications. Many children, especially those with pre-existing conditions, have died from COVID-19. Children may also suffer from a post infection complication —multisystem inflammatory syndrome in children (MIS-C) — occurring weeks after infection that can result in hospitalization and a need for intensive care. In addition, children with COVID-19 are more likely to have long-term effects, such as fatigue and reduced attention and ability to learn in school.
MYTH: Children do not need to be vaccinated for COVID-19.
Children should be vaccinated for COVID-19 because the COVID-19 vaccine reduces the risk of children from getting infected with COVID-19 or becoming seriously ill or dying if they are infected. The more children who are vaccinated, the harder it is for COVID-19 to spread and make variants. This keeps schools and community activities available. Children who are unvaccinated and are infected with COVID-19 are more likely to have long-term effects, such as fatigue and reduced attention.
MYTH: Children who previously had COVID-19 infection do not need the vaccine.
Children who previously had COVID-19 infections can and do get infected again. The vaccine boosts any natural immunity that may have developed in previous infected individuals, the vaccine has been shown to enhance their protection against COVID-19 infection both in the short-term and the long-term.
MYTH: Children who will turn 12 years of age in the next year should wait until then so they can get the real dose of the vaccine.
The dose approved for children 5- to 11-years-old make just as much antibody and protects just as well in this age group as it does in those who are older who get the adolescent-adult dose. Furthermore, the child dose in the 5- to 11-year-old age range is no more reactive and is just as safe as the larger dose. Waiting until later leaves the child unvaccinated and unprotected.
Learn more:
Topics in this Post