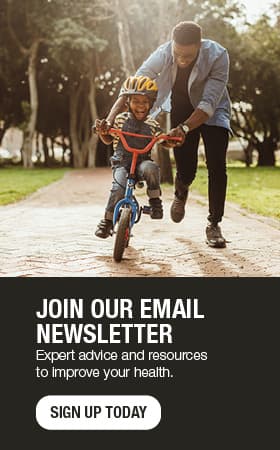 COVID-19: Minimizing exposure to home, family
Minimizing COVID-19 exposure to your family when returning home from work is one of the most important steps you can take to prevent the spread of the virus to the ones closest to you.
Here is how you can help keep your family safe:
Wash your hands often, for at least 20 seconds.
Sing the "Happy Birthday" song twice. Don't forget to scrub back and forth, between fingers, and on the back of your hands and wrists.
Wear your personal protective equipment in accordance with Centers for Disease Control and Prevention guidelines.
Doing so will help protect you from airborne droplets.
Bring a change of clothing to work, and have a clean change of clothing to wear to and from work.
Change from street clothes into work clothes when you arrive for your shift. Change back into street clothes after work, and place work clothes into a plastic bag, tying the bag, to transport home. Launder work clothes or scrubs immediately upon returning home.
Keep a pair of shoes at work and wear them for your shift.
A pair of shoes at your work location that are only worn during your shift minimizes exposure outside the workplace.
Upon returning home, immediately take a shower.
Wash your hair and body using plenty of soap and warm water.
While it may seem difficult, get adequate rest, and take time for self-care.
Go for a walk, revisit an old hobby or reconnect with your family. Time away and self-care ― no matter how small ― can be just as important as maintaining safety protocols and social distancing in keeping you and your family healthy.
Have a conversation with your manager or supervisor.
If you have questions about keeping your family safe, or have suggestions or concerns, reach out to your supervisor. He or she can help you talk through your questions or connect you to resources.
Everyone is in this together. Remember that you are making a difference to the community. Anything you can do to minimize exposure will go a long way in preventing the spread of COVID-19 and other illnesses.