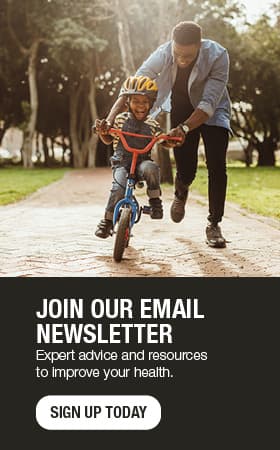 COVID-19 booster vaccination for 12- to 15-year-olds
The Food and Drug Administration (FDA) amended its emergency use authorization for the Pfizer COVID-19 vaccine to expand the use of a single booster vaccination to 12- to 15-year-olds. The FDA also shortened the time needed before receiving a booster from at least six months after completion of the initial series to at least five months for everyone 12 and older.
The Mayo Clinic News Network team asked Gregory Poland, M.D., head of Mayo Clinic's Vaccine Research Group, about what this means, especially with kids having returned to school after winter break.
"I'm really pleased about this. For the 12- to 15-year-olds, they can now get boosted, and they lowered that interval from the second dose from six months to five months. So 12- to 15-year-olds five months after their second dose can now get boosted," says Dr. Poland.
The FDA also amended the emergency use authorization to allow for a third Pfizer COVID-19 vaccine dose for certain children 5–11 who are immunocompromised.
This comes at a time when the omicron variant is spreading unlike anything we've seen in the U.S., according to Dr. Poland.
"Just as we predicted, we have a major surge right after the holidays because of travel, and people getting together and not adhering to masking and immunization guidelines. Now guess what will happen as you take all of those exposed millions of people and put them in congregate settings like college dormitories and school classrooms? Of course, we're going to see more cases. There's just no question about it," says Dr. Poland.
And that underscores the importance of getting vaccinated for COVID-19 or receiving a COVID-19 booster vaccination.
"Let's not forget that there really aren't school-aged kids who cannot be immunized at this point. And that's a really important factor to remember. You know, when we get these vaccines against COVID-19, you're taking a disease that has a propensity for long COVID complications, hospitalization and death, and converting it to for the most part to a very mild or asymptomatic disease. Why wouldn't you get immunized?"
Scheduling appointments
Parents or legal guardians can schedule COVID-19 vaccine appointments using the child's account on the Mayo Clinic app or Patient Online Services, or call your nearest location.
To be vaccinated for COVID-19, a parent or guardian needs to accompany all children under 18.
Information in this post was accurate at the time of its posting. Due to the fluid nature of the COVID-19 pandemic, scientific understanding, along with guidelines and recommendations, may have changed since the original publication date.