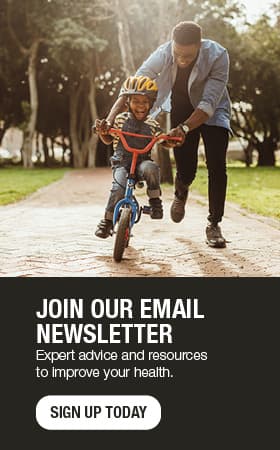 COVID-19 booster vaccine for teens
This past week, the Food and Drug Administration (FDA) and Centers for Disease Control and Prevention (CDC) authorized Pfizer COVID-19 booster vaccinations for 16- and 17-year-olds who are six months past their initial vaccination series.
Unlike previous changes in COVID-19 vaccination eligibility, boosters for this age group were authorized directly by the FDA and CDC without input from their advisory committees — the Vaccines and Related Biological Product Advisory Committee and the Advisory Committee on Immunization Practices, respectively.
"Because data shows that boosters strengthen protection against COVID-19 including variants like delta and omicron and because the holiday season is upon us, the FDA and CDC felt expediting the approval process was warranted," says Robert M. Jacobson, M.D., medical director, Immunization Program for Primary Care in Southeast Minnesota. "The booster dose for those 16 to 17 years of age will further protect our 16- and 17-year-olds from COVID-19 infection and, as a result, protect their families, friends, classmates, teammates, coaches and teachers."
Dr. Jacobson adds, "I strongly recommend everyone now due for a booster get that booster. Those who haven't got their primary series completed should get it completed now. All of us need to do our part to end this pandemic and protect ourselves and our loved ones."
Appointments can be made by using Patient Online Services or through the Mayo Clinic app. Or call a Mayo Clinic Health System location near you to schedule whenever it is convenient.
To be vaccinated for COVID-19, all children under age 18 need to be accompanied by a parent or guardian.
Information in this post was accurate at the time of its posting. Due to the fluid nature of the COVID-19 pandemic, scientific understanding, along with guidelines and recommendations, may have changed since the original publication date.