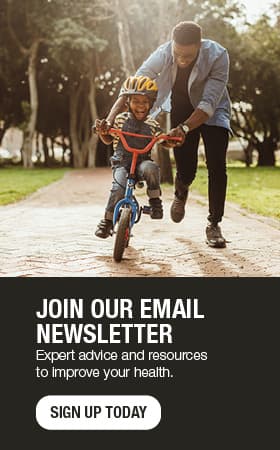 COVID-19 booster vaccination for adults
The Centers for Disease Control and Prevention's Advisory Committee on Immunization Practices approved Moderna and Pfizer COVID-19 booster vaccinations for all adults at its meeting on Friday, Nov. 19. This is in addition to groups previously approved for boosters, such as health care workers, teachers, grocery workers, and those 65 and older.
"A study published in The New England Journal of Medicine shows that people who received a Pfizer COVID-19 booster vaccination were 11 times more protected from infection, compared to those who have completed their initial two-dose vaccination series," says Abinash Virk, M.D., a Mayo Clinic infectious diseases physician. "Getting a booster vaccination increases your protection against a breakthrough case of COVID-19, and increases your safety, as well as the safety of family members, friends, colleagues, patients, visitors and community members during the holiday season."
The Food and Drug Administration issued emergency use authorization in September for Pfizer COVID-19 booster vaccinations. This was followed by the FDA's emergency use authorization in October for COVID-19 booster vaccinations for Johnson & Johnson and Moderna.
Scheduling appointments
Mayo Clinic strongly recommends that all adults receive a COVID-19 booster vaccination as soon as possible if they are at least six months past their initial Moderna or Pfizer vaccination series, or at least two months past their initial Johnson & Johnson vaccination.
Make an appointment using your Patient Online Services account or the Mayo Clinic App.
You also can find information about booster vaccination appointments at your nearest location:
---
For the safety of our patients, staff and visitors, Mayo Clinic has strict masking policies in place. Anyone shown without a mask was either recorded prior to COVID-19 or recorded in a non-patient care area where social distancing and other safety protocols were followed.
Topics in this Post