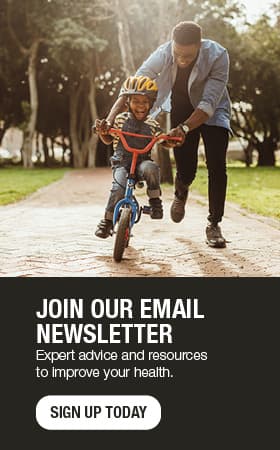 COVID-19 and celebrations: Tips for gathering safely
By Mayo Clinic staff
Graduations, delayed weddings and memorial services, casual gatherings with neighbors. As society begins to emerge from the COVID-19 pandemic, here's how to continue limiting your risk of infection and protecting others when hosting or attending in-person gatherings this summer.
Celebration considerations
Once you're fully vaccinated — that means it's been two weeks since you received your second dose of Moderna or Pfizer COVID-19 vaccine or a single dose of the Johnson & Johnson COVID-19 vaccine — you can safely celebrate just as you would have before the pandemic.
If you haven't been vaccinated, the lowest risk options are to celebrate virtually, or with others who are fully vaccinated or members of your household who consistently follow safety measures.
If you plan to host or attend an in-person event, have a conversation ahead of time with those involved to set expectations for how you'll celebrate together. Make sure you check any state or local health and safety laws, rules and regulations.
Also, determine the risk involved for unvaccinated people by asking:
What are the current levels of COVID-19?
Check the number and rate of COVID-19 cases in your community, the community where the event is being held and where guests are coming from. The greater the numbers and rates, the greater the risk of infection and spread among unvaccinated guests.
Where is the event being held?
Outdoor gatherings are safest, while indoor gatherings with poor ventilation pose the greatest risk. If weather permits, celebrate in your backyard or in a park. For indoor gatherings, opening windows and doors can ensure proper ventilation and help lower the risk.
How many people will attend?
If you're inviting unvaccinated guests, keep the guest list small and make sure there's enough room to allow all guests to stay at least 6 feet apart.
In-person events: Who should avoid them?
Don't host or attend an in-person event if you or anyone in your household:
Has been diagnosed with COVID-19 and hasn't met the criteria for when it's safe to be around others
Has symptoms of COVID-19
Is waiting for the results of a COVID-19 test
May have been exposed to someone with COVID-19 in the past 14 days and hasn't been fully vaccinated
Is at increased risk of severe illness with COVID-19 and hasn't been fully vaccinated
If you or someone you live with or work with is at increased risk of severe illness with COVID-19 and you're not fully vaccinated, avoid in-person events with people outside of your household.
If you or your loved ones can't attend an in-person gathering, you can still celebrate together virtually. Options for virtual gatherings include setting up a video chat during your meal or other activities so that you can still see each other and spend time together. Or watch celebrations, such as weddings, by watching them live or a recording.
Safety tips for gatherings with unvaccinated guests
Here are steps you and your guests can take to prevent the spread of COVID-19:
Before the celebration
As the host, provide extra masks, hand sanitizer that contains at least 60% alcohol and tissues, or encourage guests to bring their own supplies.
During the event
It's important for those who are unvaccinated to continue following safety measures:

Keep a safe distance.
Avoid close contact with others outside of your household. As the host, you might provide multiple tables or seating areas so guests from different households can be at least 6 feet apart. Consider assigned seating. Avoid being in busy eating areas and using the restroom at high-traffic times. Instead of hugging or even bumping elbows, wave or verbally greet others. If you're planning activities for adults or kids, pick ones that allow for social distancing, such as playing Frisbee. Avoid indoor areas with poor air flow.
Wear a mask.
Keep masks on when you're around people, except when eating or drinking. Avoid singing, chanting or shouting, especially when not wearing a mask and being within 6 feet of others.
Encourage proper hygiene.
Make sure everyone washes their hands, or uses hand sanitizer, before and after preparing, serving and eating food. As the host, provide plenty of soap and paper towels in the kitchen and bathroom.
Promote safety around food and drinks.
Limit people going in and out of areas where food is being prepared. Encourage guests to bring food and drinks for themselves and members of their households only. If that's not possible, avoid self-serve options, such as buffets or drink stations. Consider having one person serve all the food and sharable items, such as salad dressing or condiments. Be sure servers are masked. Provide single servings of food and condiments. Have guests use disposable plates, utensils and cups. After the event, wash and disinfect any reusable items, such as cloth napkins and tablecloths. Limit contact with commonly touched surfaces. Clean and disinfect these surfaces and shared items between uses. Provide or use touchless garbage cans, if available. Wear gloves when disposing of trash.
After the celebration
If you think you've been exposed to COVID-19 and aren't fully vaccinated, get tested. While waiting for results, stay at home and follow safety measures. If you test positive, stay at home for 10 days. If it's negative, stay home for seven days. If you're fully vaccinated, you don't need to stay away from others or get tested unless you have symptoms.
If you develop symptoms of COVID-19 or you test positive, immediately contact the host and other guests who attended the event. This can reduce the spread of the virus by ensuring others get tested or stay away from others, if needed.
Safely enjoy your in-person events
Even as the COVID-19 pandemic in the U.S. winds down, celebrations may involve extra planning. But taking safety precautions can allow you, your family and friends to celebrate, reconnect and celebrate, and minimize the risk of becoming infected with or spreading COVID-19.