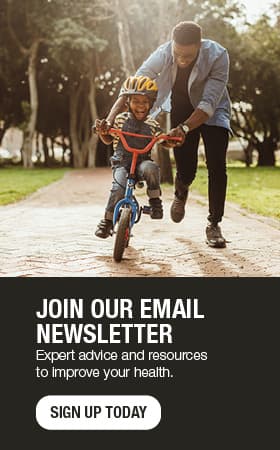 Convenient health care delivered to your home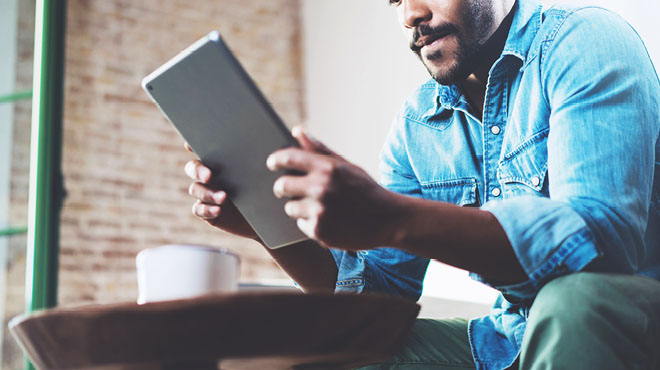 Through the benefits of technology, you and your family can continue to receive the care you need while helping you practice social distancing during the COVID-19 pandemic. To do this, Mayo Clinic Health System has developed several ways for you to use Patient Online Services as part of your health care.
Once you create a Patient Online Services account, you have access to these features:
Video appointments
Due to COVID-19, Mayo Clinic Health System is limiting in-person outpatient appointments. When those appointments are being rescheduled, you may be asked to schedule a video appointment. You will be able to connect with your provider using Patient Online Services and communication software that follows health information privacy rules.
This video shows how one patient used a video appointment as part of her postoperative care:
Learn more about how video appointments are changing the way patients receive care. Use these tips to help you prepare if you are scheduled for a video visit.
Patient accounts for patients who are 13–17
Patients between age 13 and 17 must have their own Patient Online Services account to participate in a video appointment. If your child needs to create this account, you and your child can call Mayo Clinic Customer Assistance at 1-877-858-0398 Monday through Friday, 7 a.m. to 7 p.m.
When you call, choose option "4" from the phone menu. Also, note:
Both the minor and the parent or guardian must be on the call.
The parent or guardian must be the billing guarantor (the person who receives the minor's billing statements) or the insurance subscriber (the person who carries the minor's health insurance policy). This helps verify the identity of the parent or guardian.
This is a temporary change from the current process that requires both child and parent to come to a Mayo Clinic facility.
COVID-19 self-assessment tool
When you log in to Patient Online Service on the web or through the Mayo Clinic app, you'll see a link to a free COVID-19 self-assessment tool. On the homepage of Patient Online Services, you'll be able to access an online COVID-19 self-assessment tool. Click on that tool, and you'll be asked to answer a few questions. You'll immediately receive a response providing information on whether you may need to be tested for COVID-19 or not.
Express Care Online
Express Care Online offers quick, convenient care for COVID-19 symptoms and a number of common conditions for patients 18 months and older, and who live in Iowa, Minnesota and Wisconsin. Medical professionals will review your symptoms and provide a response within an hour. This service is available 24/7 for COVID-19 symptoms.
If you've never used Express Care Online, the first step is to log in to Patient Online Services. On the web, select the Get Care Now button and chose the "Express Care Online option." On the Mayo Clinic app, select "Express Care Online" next to the COVID-19 Self-Assessment Tool link. Follow the online instructions and submit your questionnaire.
This video shows how patients use Mayo Clinic Express Care Online:
Questionnaires before an appointment
Before an upcoming appointment, you may be notified that you have questionnaires to answer. You can answer those questionnaires at home prior to your appointment using Patient Online Services. This will save you time at your in-person appointment and minimize contact between you and other people. If you have a video appointment, you'll need to complete the questionnaires before you check in for that appointment.
Learn more about Patient Online Services and how to set up an account. If you have questions about COVID-19, visit our COVID-19 page.