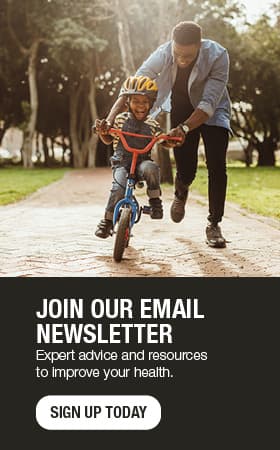 Complete your COVID-19 back-to-school checklist
By Mayo Clinic Health System staff
Families and school districts are weighing difficult decisions on whether to return to school in person, online or a combination of both during the COVID-19 pandemic.
"There are no easy choices as students begin school this fall. Regardless of families' decisions, we want to provide support and help to children, parents and teachers on how to remain safe and healthy," says Jeremy Forster, M.D., a pediatrician at Mayo Clinic Health System – Chippewa Valley in Chippewa Falls, Wisconsin. "The recommendations that we have heard since the beginning of the COVID-19 pandemic continue to apply this fall. No single strategy offers 100% protection from the virus. But when combined together, they provide the most effective way to minimize risk of exposure and slow the spread of COVID-19."
Use these precautions to help prevent the spread of this virus:
Practice safe distancing.
When possible, follow safe social distancing of at least 6 feet, even when wearing a mask. COVID-19 is primarily spread from person to person through respiratory droplets released into the air when coughing, sneezing, talking or singing. When you're unable to wear a mask, such as when eating in the cafeteria, social distancing is even more critical to avoiding exposure to the virus.
Wear a mask.
Wear a mask to limit the spread of respiratory droplets. It's a great idea for students, teachers and staff to keep a clean backup mask somewhere convenient, such as in their backpacks, lockers or desks. Make sure to clearly label your child's mask with his or her name, and teach children never to share or trade masks with others.
Clean your hands and disinfect high-touch surfaces.
Wash your hands with soap and water, or apply and use hand sanitizer frequently. For appropriate use of hand sanitizer, follow these steps:
Apply one to two squirts of sanitizer to the palm of one hand — enough to cover all surfaces of the hands.
Rub the sanitizer over all the surfaces of hands, fingers and nails until dry. This should take at least 15 to 20 seconds.
Keep a to-go size hand sanitizer container nearby.
Disinfect items frequently touched, such as light switches and door handles, keyboards, pens, pencils, soap dispensers and hand sanitizer stations.
Stay home if you're sick.
Every day before going to school, check for symptoms of illness, especially COVID-19 symptoms, such as new-onset cough or shortness of breath.
"If you are sick, avoid spreading germs by staying home from school or other activities," says Dr. Forster. "In previous school years, you may have not thought twice about sending your child to school with a mild cough or stuffy nose. This year, it is recommended that your child stays home to reduce the risk of exposing others to COVID-19 or other respiratory viruses, like influenza."
School year will be a challenge
No matter which learning model is chosen by communities, the school year is going to be challenging.
"School is important for student's academic growth, but it is also important to their social and mental health," says Dr. Forster. "Each family must make decisions on how to take part in school this fall based on their specific circumstances, such as spread of COVID-19 in your community, your work demands, your child's health and academic needs, and health risk."