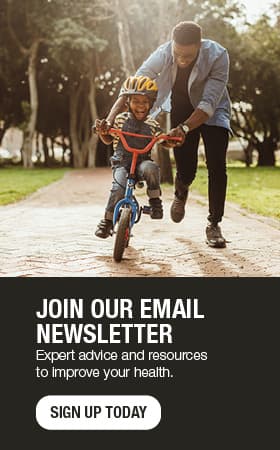 'Discover Wellness Camp ... is the most rewarding place on earth.'
by Jonah Giese, Camp Counselor
Editor's Note: Discover Wellness Camp, previously known as Camp Wabi, is a partnership between YMCA Camp Manitou and Mayo Clinic Health System. This seven-day camp provides a positive environment where campers will be active, eat well and learn new skills to live a healthy lifestyle. The following is a testimonial from Jonah Giese, one of the counselors at the camp:
After working at Camp Wabi for the past two years, I have come to a realization — it is the most rewarding place on this earth. As a counselor, I have witnessed the momentous, positive changes this camp can make — physically, mentally and emotionally. At Camp Wabi, we strive to enrich ourselves in mind, body and spirit, and in those two weeks, that vision is realized in each and every camper. To strengthen our minds, we have intense and honest conversations about the challenges we face. For our bodies, we hike and swim and, above all play while also learning how a healthy lifestyle can better our lives as a whole. To strengthen our spirits, we learn to appreciate the things around us, whether it be the glorious shores of Long Lake, the food on our plates or the fantastic friends we make along the way. All three of these things — mind, body and spirit — work in unison to create a person. By acknowledging all of these things equally, we come out of camp as better people.
Every camper came to camp for different reasons, with different mindsets and with different challenges. But once here, we became one. We became a team, a cohesive unit of individuals working together for a common goal — to become the best version of ourselves. This objective was only attainable if we worked together. Without it, the individual struggle would have been too great; everyone needed the support and friendship of the people around them. That support was provided by everyone at Camp Wabi — the counselors, the cooks, the tremendous staff, and most importantly, the other campers. In the short span of two weeks, campers became the best of friends, and they worked together through good times and bad. Most of the campers had experienced similar things prior to camp, and so, they were able to empathize with each other's challenges and help each other become more positive human beings. At the end of camp, I was ecstatic to see the overwhelming positivity of the campers. They came in with feelings of apprehension and shame, and left with feelings of positivity and pride. It was an incredible turn around.
Camp Wabi is not a fitness camp, nor is it a boot camp to whip kids into shape. It is a camp that strives to help these phenomenal kids realize their full potential. It is a camp that teaches them how to live a healthy, fun and wholesome life. It is a camp that truly helps these kids become the best version of themselves. The two weeks I spent at camp this summer were some of the best weeks of my life. I counseled, I taught, I learned, and above all, I had fun. At a final cabin talk at the end of the week, a camper exclaimed, 'This is the best place in the world!" with a serious, yet optimistic, look on his face. He is absolutely right. This place is magical. I could not have put it better myself.
Jonah's Biography
Name: Jonah Giese
Position at camp: Senior counselor
Years at camp: Six years as a camper; third summer as a staff member
Favorite camp meal: Gyros
Hometown: Eau Claire, Wisconsin
Hobbies: Singing, reading, adventuring and improv
Schooling: High school senior
Interesting talent: I can talk to snakes and salamanders
Learn more about Discover Wellness Camp.