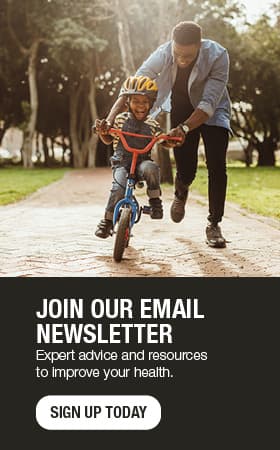 Advocating for transgender children's health care
Parents want the best health care for their children. Parents of transgender children are no different. But seeking that care can be frustrating, time-consuming, involve traveling long distances and enduring long wait times to find a provider with transgender expertise.
Mayo Clinic is committed to providing an inclusive, welcoming health care environment for LGBTQI (lesbian, gay, bisexual, transgender, queer, intersex) patients and their families. Timely care and empathetic support can be crucial to the overall health and well-being of transgender youth. The constant worry and fear of being harassed and rejected, being called the wrong name or using the bathroom wears on the mental health of trans kids.
Multiple studies indicate that among transgender nonbinary youth in the U.S., over 50% have seriously considered suicide, which is significantly higher than the 3% to 5% of the general population. It's been found that if trans kids start on the appropriate gender-affirming hormone, this figure drops considerably.
Because of the daily stressors of being trans, children may be ready and eager to see a provider — sometimes before their parents. Their current care providers may be a good place to start.
What parents should look for is a provider who's empathetic, respectful of their children's needs, makes them feel safe and will be a partner in their health care. For help finding a health care provider with transgender expertise, visit the World Professional Association for Transgender Health website.
Parents need to advocate for their transgender children's health care to support them and help them become the true people they are.
Parents should:
Do their homework and ask questions.
The more parents know, the better advocates they'll be. Some excellent resources for learning about trans health care for kids are The Trevor Project and the Human Rights Campaign.
Talk with their children before an appointment about what they want to discuss with their health care provider.
Children may know the problem but not the way to ask for a solution. For instance, children may point out that an estrogen patch gets sticky, and they don't like the feeling. Parents can ask if it's possible to replace the patch with injections.
Be sure their children's provider knows their child is trans.
Parents should not hesitate to correct a health care provider if that provider uses the wrong name or gender for their children. This preferred information should be in the medical record.
Reassure their children that discussions with their provider are confidential.
Sharing sensitive information is protected by law.
Let their children talk.
By the time they've come out, trans children have done the research. They know about trans health.
Remember that their while their brain ― not their parts ― determines their gender, trans children still needs health care based on their anatomy, regardless of their gender identity or expression. This includes age-appropriate screenings and vaccinations.
Heidi Back is a nurse-midwife practicing midwifery and prenatal care in the Birthing Center and OB-GYN in Eau Claire, Wisconsin. She currently serves on a committee to establish an LGBTQI clinic in Eau Claire.