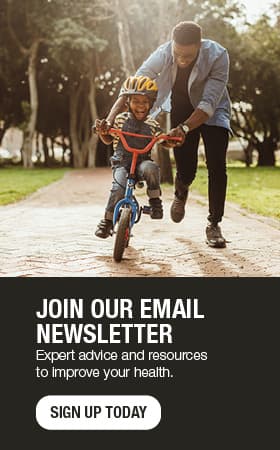 Access medical information, care team with Patient Online Services
It's a pattern that is all too familiar to many patients: You have a visit with your provider regarding an important health concern only to return home and forget the details of your diagnosis or treatment plan. Now, how do you find the time in your busy day to contact your provider?
Similarly, you may have had testing done and are anxious to learn the results, only to play phone tag with your provider. Or maybe you would like to reference your medical notes or test results from a previous visit, or share your medical notes with a friend or family member.
Although phone calls and fax requests from patients are welcome, Patient Online Services is another way for patients to address all these concerns. For example, you can use your Patient Online Services account to:
Request an appointment and view upcoming appointments.
Fill out health questionnaires ahead of your visit to save time and allow for more detailed conversations with your health care provider.
Read the notes your provider made after your visits.
View test results and immunization history.
Message your health care team with questions or concerns. If it is in your best interest to be seen in the office, you'll be offered an appointment.
Use eCheck-in seven days prior to an appointment to check in for that appointment. This lets you complete most, if not all, of your preappointment paperwork, including questionnaires and updates to insurance and other information. When you arrive for your appointment, sign in at the kiosk or registration desk to let staff know you've arrived.
Providers also use Patient Online Services as part of their own health care. Karlye Rodriguez-Wisdom, M.D., Family Medicine, says she recently used her own account to access some old test results, check immunizations, request an appointment, fill out a questionnaires prior to a visit and message her provider after the visit with followup on how she was doing. All of this was done outside of clinic hours.
Interested in trying it out? Create a Patient Online Services account. You will need your Mayo Clinic number, which can be found on letters from your provider, appointment reminder letters or billing statements. You also can call 1-877-858-0398 between 7 a.m. and 7 p.m. to get your number. When you're at the clinic or hospital, feel free to ask a registration staff member to help you find your number.
Have you downloaded the Mayo Clinic App? If not, take a moment and download it.