Posted By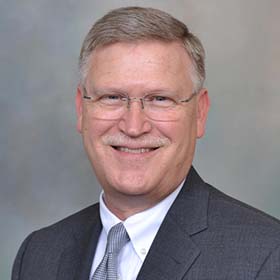 Peace of mind: Have a plan in place for aging parents
If you have parents or loved ones who are getting older, it can be difficult to start conversations with them about safety, independence and end-of-life care.
But it's vital, says Lawrence Sprecher, M.D., an internal medicine physician in Eau Claire.
"Adult children can help their parents make a plan if they haven't already," he says. "And the result is usually lower stress and worry for everyone involved."
Dr. Sprecher recommends going along with your parents to medical appointments, then bringing up specific concerns when the doctor is in the room especially with regards to contentious issues.
"Sometimes a doctor's advice is received better by the parent," he says. "I don't mind being the bad guy, but I do prefer talking about any issues during an appointment so it's out in the open. Then we can really talk about it."
Marilyn Adlin-Barnard, M.D., agrees. Dr. Adlin-Barnard, a family medicine doctor in Rice Lake, provides care for many area seniors and leads the new Geriatric Consultation Clinic (see below).
"Communicating directly can be challenging, but in the end it's best for everyone," she says.
What should you talk about?
Planning ahead
"It's so important to get end-of-life planning documents updated," says Dr. Sprecher. A living will is a good start, but it's not enough. He recommends consulting a lawyer who specializes in probate and estate planning. "Consider drawing up a health care power of attorney and health care advance directive," he says.
Medication management
"Taking many different types of medicine can be both confusing and dangerous," says Dr. Adlin-Barnard. She recommends using a flip-top weekly pill counter, and points out that usually a few pharmacies in each community will prepare these containers for an additional fee.
Mind and body
"Studies continually show the importance of staying engaged mentally and physically," says Dr. Sprecher. "This might mean going down to the senior center, taking a walk, going to the gym or getting a part-time job or volunteer opportunity."
---
Music and Memory
Residents at Mayo Clinic Health System nursing homes are able to enjoy their favorite music as part of a Music and Memory program, which brings personalized music into the lives of the elderly to help improve their quality of life.
Listening to beloved music has been shown to calm brain activity and enable the listener to focus on the present moment and regain a connection to others.
"I have experienced many positive changes in people when music therapy is incorporated into a resident's or patient's care," says Roxie Raykovich, activity director and certified music therapist at Mayo Clinic Health System in Bloomer.
Comments (2)
carmen sarrion
Sunday, August 4, 2013
EVELYN AGUSTIN
Tuesday, July 30, 2013