Posted By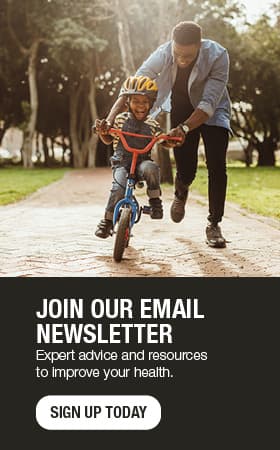 Can a dog really improve heart health? Cardiologist weighs in
People with dogs know the benefits of pet ownership. The unconditional love, trust and loyalty shown to us by our canine companions, coupled with their displays of unbridled enthusiasm on our return home each day, are hard to put into words.
There is another benefit of having them by our side: They may make our hearts healthy.
One of the biggest benefits is that dogs force us to get up and move. Depending on the breed, dogs often are energetic and require regular walks. One research study found that dog owners are more likely to report regular physical activity than people who do not own dogs. This helps keep your heart healthier because increased physical activity strengthens heart muscle, making it more efficient as it pumps blood throughout your body. Also, exercise burns calories and helps you to maintain a healthy weight. The same research found that dog owners also are more likely to report a healthy diet and blood sugar at ideal levels, improving overall heart health.
Owning a dog also has been linked to better mental health and less perception of social isolation — both risk factors for heart attacks. Being socially isolated is a strong risk factor for worse health outcomes and premature death. Dog owners have more interaction with other people, like other dog owners, and are less likely to experience depression.
Welcoming a dog into your home is a big decision, and the corresponding responsibilities should be considered carefully. However, there are many wonderful health and emotional benefits. The bottom line is that a dog can help you be more active and socially connected while improving your overall heart health. It's a win-win situation.
Tahir Tak, M.D., Ph.D., is a cardiologist in La Crosse, Onalaska and Prairie du Chien, Wisconsin.