Speaker / Facilitator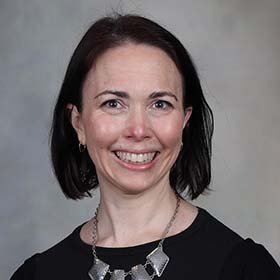 Coffee and Conversation: You Deserve a Healthy Back
Location
Virtual
Date and Time
05/10/2022 6-7 p.m.
Class Details
Millions of Americans suffer with back and neck pain, including children.
Join physical therapist Angela Imhoff to learn about the most common causes of back pain for teens and adults. Angela will discuss strategies to decrease the risk of back pain and how to protect the back in dance, athletics and daily life. She will explain treatment options and when to seek medical care.
The Coffee and Conversation series is a free forum featuring expert speakers on some of the toughest issues facing parents today. This series provides a format for parents to ask questions. A new topic is tackled every other month.
Coffee and Conversation is sponsored by Mayo Clinic Health System and Misty's Dance Unlimited. La Crosse Community Foundation, Coulee Parenting Connection and WKBT-TV 8 are supporting partners.