Speaker / Facilitator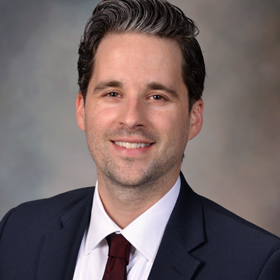 NEXT CLASS
October 7, 2022
Fall Vine Event Series: "COVID-19 Fatigue - Tips & Tricks for Managing Anxiety & Depression"
Registration
507-386-5586
Location
Mankato, MN In person
Vine Adult Community Center
421 East Hickory St., Mankato
Date and Time
10/07/2022 12-1 p.m.
Cost
Free
Class Details
The stress, uncertainty and isolation of the COVID-19 pandemic has led to increasing mental health concerns. Patrick Bigaouette, M.D., a Mayo Clinic Health System psychiatrist, will discuss tips and tricks to manage anxiety, depression and isolation, as well as ways to maintain good mental health.