Speaker / Facilitator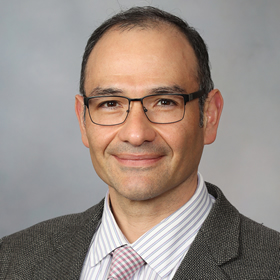 Community Education: Peripheral Artery and Vascular Disease: A Link Between Chronic Leg Pain and Circulation Problems
Community Education: Peripheral Artery and Vascular Disease: A Link Between Chronic Leg Pain and Circulation Problems
La Crosse, Wisconsin
Virtual via Zoom
06/30/2021
4-4:45 p.m.
Cost— Free
If you live with pain or numbness in your feet, calves, thighs or buttocks, even after rest or minimal exertion, you may have peripheral artery disease, or PAD. This circulatory problem narrows arteries and reduces blood flow to the limbs. The risk for peripheral artery disease increases if you have diabetes, were ever a smoker, are over 60 or have high cholesterol.
Join Jose Exaire, M.D., a Mayo Clinic Health System cardiologist, to learn about peripheral artery and vascular disease; options for care; and nonsurgical procedures that can reduce or resolve pain and get you back to living a normal life.
When you register, you will receive an email with a link that will allow you to access the meeting using Zoom. Check your junk mail if you don't receive this email.
Click on the link a few minutes before the start of the event. Sometimes technical issues can occur when joining a virtual meeting. If you cannot connect using Zoom, you can call the phone number in your confirmation email to listen to the event. Calling rates apply.