Speaker / Facilitator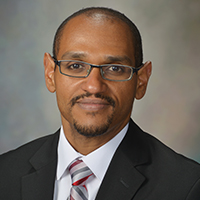 Community Education: COVID-19 Vaccination Community Forum Webinar
Community Education: COVID-19 Vaccination Community Forum Webinar
Mankato, MN
01/08/2021
Friday, Jan. 8 from 12-1 p.m.
Cost— Free of charge
Join us in this virtual community forum (online via Zoom) that addresses
COVID-19 vaccination
. James Hebl, M.D., regional vice president, Southwest Minnesota Region, Mayo Clinic Health System, and
Eric Gomez Urena, M.D.
, Infectious Diseases, will discuss myths and facts about the new
COVID-19
vaccines. This discussion will be followed by a Q&A session. During the presentation, participants can submit questions via
slido.com
using code "MCHSCONNECT."