Speaker / Facilitator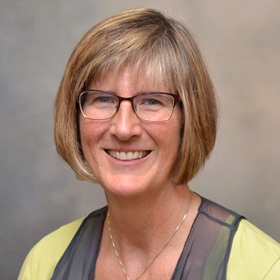 NEXT CLASS
January 12, 2024
UPCOMING DATES
January 13, 2024
Registration
651-267-3506
Location
Red Wing, MN In person
Mayo Clinic Health System
Seminary Professional Building
906 College Ave.
Red Wing, MN 55066
Date and Time
01/12/2024 8:30 a.m.-5:30 p.m.
Jan. 12-13, from 8:30 a.m. to 5:30 p.m.
Class Details
A Foundations of Healing Touch class, part of the certification process through Healing Beyond Borders, is a two-day course designed for individuals with a desire to learn more about energy therapy and healing techniques.
Healing Touch is a relaxing and nurturing energy therapy, which uses gentle touch to assist in balancing one's physical, mental, emotional and spiritual well-being. It works with the body's energy field to support its natural ability to heal. Healing Touch may help relieve stress, anxiety, depression, pain, nausea and sleep problems. Program attendees will learn about energy system concepts and functions as well as the basic principles and practice of Healing Touch for personal and professional use. Healing Touch is a simple technique that anyone can learn and participants feel more relaxed, focused and rejuvenated after taking the class.
The class is open to the public and is highly recommended for individuals working in patient care, such as registered nurses, psychotherapists and other healthcare professionals. Through course completion and evaluation, this class qualifies for 18 continuing education contact hours.
Class size is limited.