Speaker / Facilitator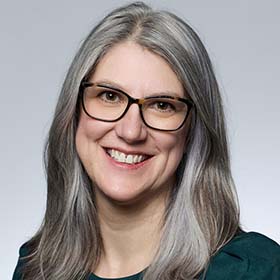 Fitness & Weight Management: Weight Loss and Bariatric Surgery Information Sessions - CANCELLED
Registration
507-594-7020
Fitness & Weight Management: Weight Loss and Bariatric Surgery Information Sessions - CANCELLED
Fairmont, MN
Mayo Clinic Health System
800 Medical Center Drive
Main Classroom
08/18/2020
Third Tuesday of the month at 12 p.m.
Cost— Free of charge
Learn how our comprehensive program of surgery, dietary counseling, behavior modification, exercise and support can lead to a healthier life.
What weight loss options are available?
What are the benefits and risks of surgery?
What can I expect if I decide to have weight loss surgery?
How do I get started?
Registration is required.
Information sessions are cancelled. Call us at 507-594-7020 to learn how to get started without attending in person.
This cancellation is in line with precautions advised by the Centers for Disease Control to limit possible transmission of COVID 19, and to keep our campuses safe for our patients and staff. It is safe to come to Mayo Clinic Health System.