Speaker / Facilitator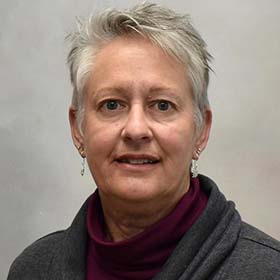 Emotional Well-Being for Cancer Patients and Caregivers
Registration
507-386-5586
Location
Mankato, MN In person
Vine Adult Community Center
421 East Hickory St.
Date and Time
05/19/2022 2:30-3:30 p.m.
Cost
Free
Class Details
Part of Speaking of Health: Spring Series at VINE
Cancer patients have unique physical health needs, but patients and their caregivers also have unique emotional and mental health needs.
Join Sharon Dexheimer, licensed clinical social worker at our Andreas Cancer Center, as she discusses tips to help cancer patients and caregivers maintain or improve emotional well-being.