Speaker / Facilitator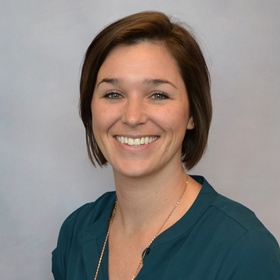 Women and Well-being: Connect With Nature
Location
Virtual
Date and Time
05/11/2022 12-1 p.m.
12-1 p.m.
Cost
Free
Class Details
Join Mayo Clinic Health System experts for a lunchtime presentation to learn how the natural environment plays a significant role in mental and physical well-being, nutrition, and security. Questions submitted by the public will be answered in a Q&A session following the presentation.
Topics presented include:
"Seeking Out Nature: How Carving Out 'Green Time' Can Lead to a Healthier, Happier Life"
Jodie Smith, nurse practitioner, Internal Medicine, will discuss the physical and mental health benefits of being in nature and how to incorporate adequate "green time" into busy, tech-heavy lives.
"Whole Foods Plant-based Diet"
Emily Schmidt, dietitian, Nutrition, will discuss the benefits of getting closer to nature with your eating habits and how incorporating more foods that are closer to their natural state can improve and possibly prevent health conditions.
When you register, you will receive an email with a link that will allow you to access the webinar using Zoom. Check your junk mail if you don't receive this email.
Click on the link a few minutes before the start of the webinar. Sometimes technical issues can occur when joining a virtual webinar. If you cannot connect using Zoom, you can call the phone number in your confirmation email to listen to the webinar. Calling rates apply.