Speaker / Facilitator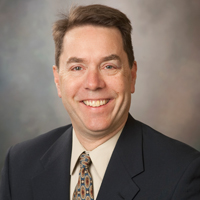 Community Education: Advanced Health Care Directives - CANCELLED
Community Education: Advanced Health Care Directives - CANCELLED
New Prague, MN
Fitness and Aquatic Center (FAC)
410 Central Ave. N. #300
Community Room
04/01/2020
Wednesday, April 1
9:30-10:15 a.m.
Cost— Free of charge
Making medical decisions for others when they are no longer able to do so can be stressful and difficult. Marty Herrmann, M.D., medical director at Mayo Clinic Health System, will discuss the importance of clarifying your wishes so that your caregivers and family can speak for you, if you no longer can speak for yourself. He will highlight important areas to consider and will provide copies of forms that can help with this decision-making and documentation. This event is free and open to the public. For more information, call 952-758-1753.
Cancelled
This cancellation is in line with precautions advised by the Centers for Disease Control to limit possible transmission of COVID 19, and to keep our campuses safe for our patients and staff. It is safe to come to Mayo Clinic Health System.